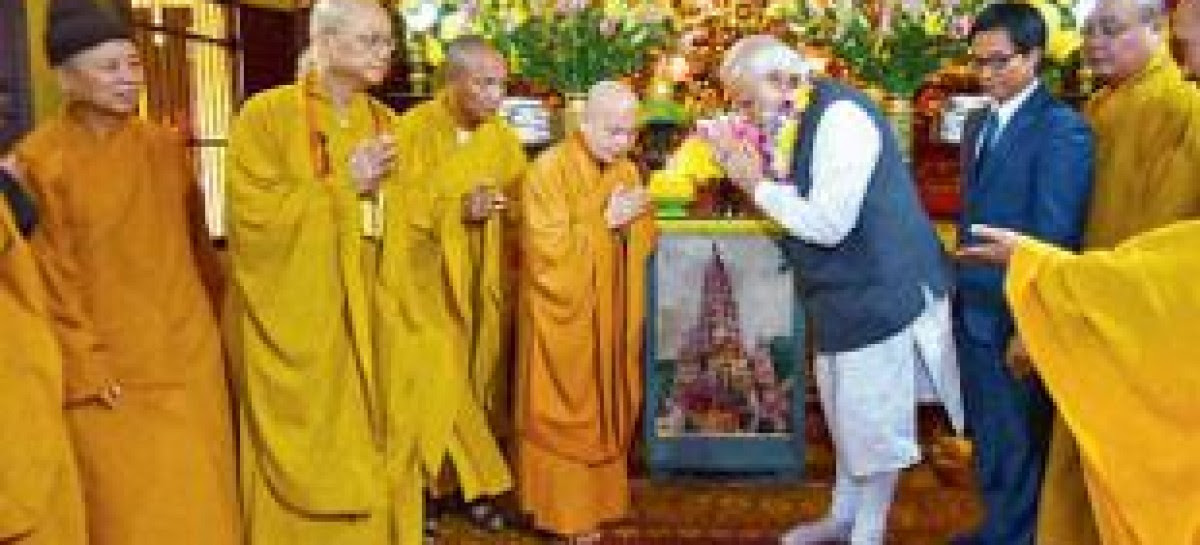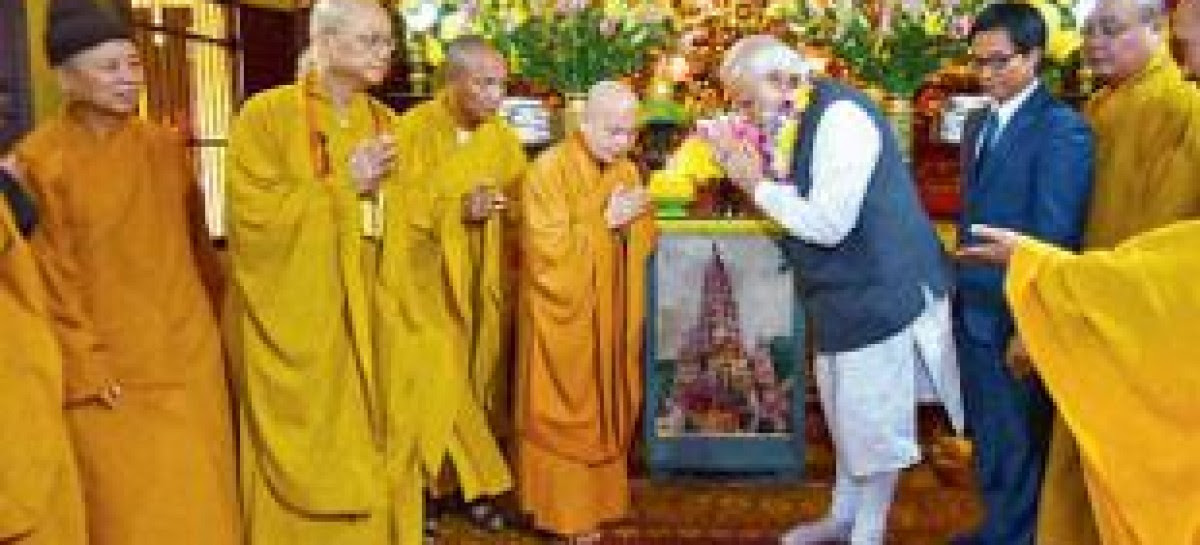 By Dipanjan Roy Chaudhury/NEW DELHI
Indo-Vietnam cultural linkages are well known. Vietnam, a key strategic and economic player in South-East Asia, is now keen to trace back its Buddhist legacy to India, rather than China. Top Vietnamese monks have discovered that Buddhism in Vietnam can be traced to India like the Buddhist heritage of some other South-East Asian nations.
Prime Minister Narendra Modi had pushed Buddhism diplomacy during his recent trip to Hanoi. India had announced special annual scholarships for Vietnamese students in advanced Buddhist studies at Masters/Doctoral level and scholarships of a year for study of Sanskrit at Indian institutes for Buddhist Sangha members.
What has further strengthened cultural bonds is that several Vietnamese citizens have started visiting Bodh Gaya over the past few years, including Vietnam's top four leaders —general secretary of the Communist Party, the President, Prime Minister and Speaker  of the national assembly.
While there are theories of Buddhism reaching Vietnam from China in the first or second century AD, monks in that nation now claim it reached their shores a century or two earlier from India.
Addressing monks at Hanoi's famous Pagoda temple on September 3, Modi had said Vietnam was an inspiration to shun violence and follow Buddha's path of peace and harmony.
"Advent of Buddhism from India to Vietnam and monuments of the Hindu Cham temples stand testimony to these bonds," Modi had said, adding that "these cultural bonds reflect themselves in many ways.
"Some people came here with the objective of war. We came here with a message of peace, which has endured," said the Prime Minister, in an indirect dig at China's wars with Vietnam. Harping on the Indian heritage, he said Buddhism took the sea route and travelled to Vietnam in its purest form from India. Modi invited all monks to visit India – the land of Buddha – and especially Varanasi, "which I represent in the Indian Parliament."
Chief priest of Pagoda, Rev Thich Thien Nhon, also traced the history of Vietnam's links with India. Modi became the first Indian leader to visit the Pagoda temple after first President Rajendra Prasad in 1959. The Quan Su Pagoda, also known as Ambassador's pagoda, is said to have served emissaries in the past. The pagodas are a Buddhist heritage and popular tourist sites.
While previous Indian governments pursued cultural diplomacy around the world, particularly in the West and South East and East Asia as a soft power, it has emerged as a key pillar of foreign policy under the Modi dispensation to bring these countries closer.