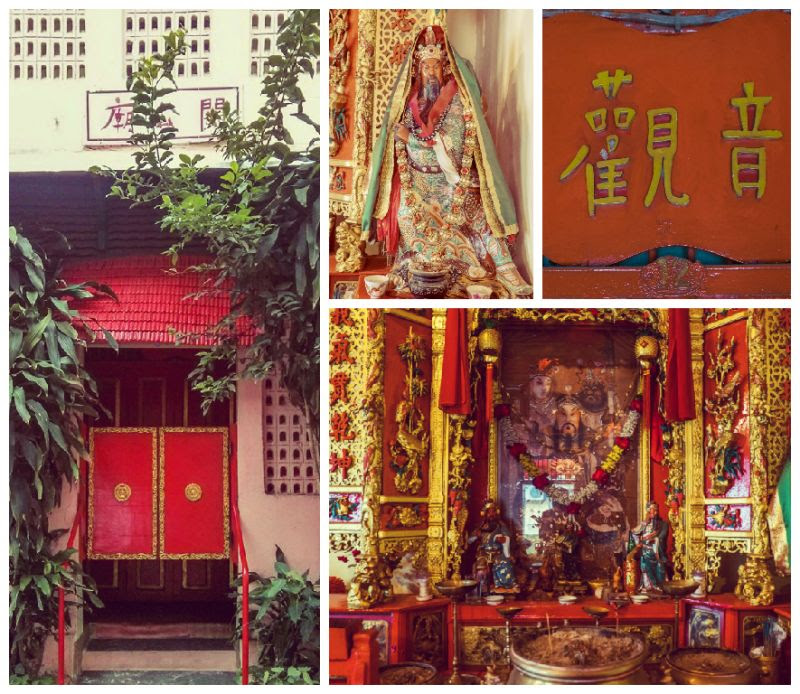 The city of Mumbai has always been like a beautiful mosaic of varied cultures, people and traditions. Back in the early 1900s, Mazagaon was home to Mumbai's thriving See Yup Koon community. Originally from Canton in Southern China, these people moved to India when they were working for the East India Company. They settled in Mumbai as merchants, traders and sailors. In 1962, when the Sino-Indian War broke out, many of the city's Chinese residents migrated back to China. However, a few families decided to stay on in their homes in what had come to be known as China Town. Today, this place is known as Dockyard Road, Mazagaon.
The beautiful Kwan Kung Temple, the only Chinese temple in Mumbai, is a landmark in the area and a nostalgic reminder of the thriving community that once lived here.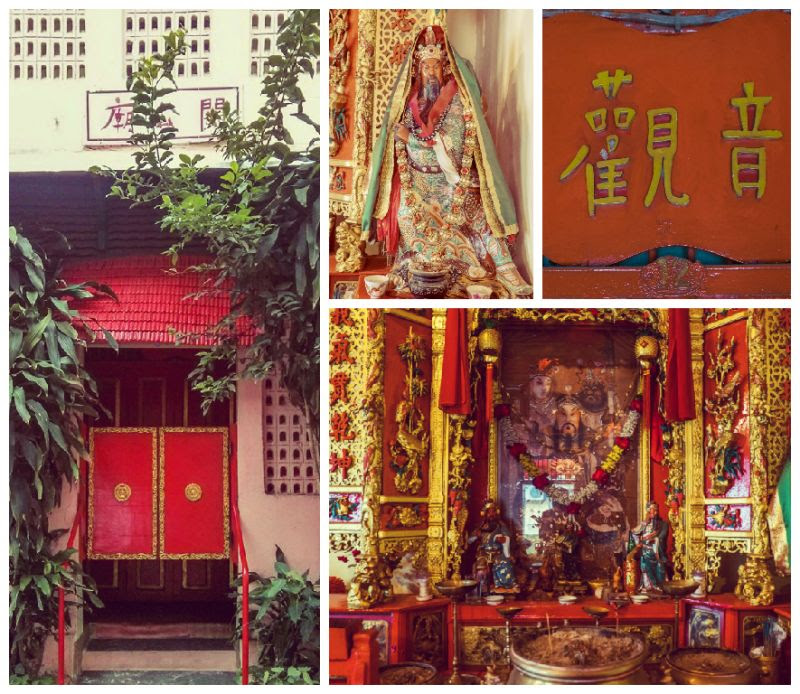 chinesetemple Photo Source
The Kwan Kung Temple, built over 90 years ago, lies nestled in a quaint lane in a two-storey house in Mazagaon. Except for a small wooden gate painted in red, nothing about the ageing building suggests from the outside that there is a a place of worship inside.
On climbing the small wooden staircase to reach the inner shrine, one sees a mural of Fuk, Luk and Sau, the three Chinese gods of blessing, longevity, and prosperity, on the wall.
The entrance to the shrine is adorned with wind chimes, paper lanterns and Chinese calligraphy.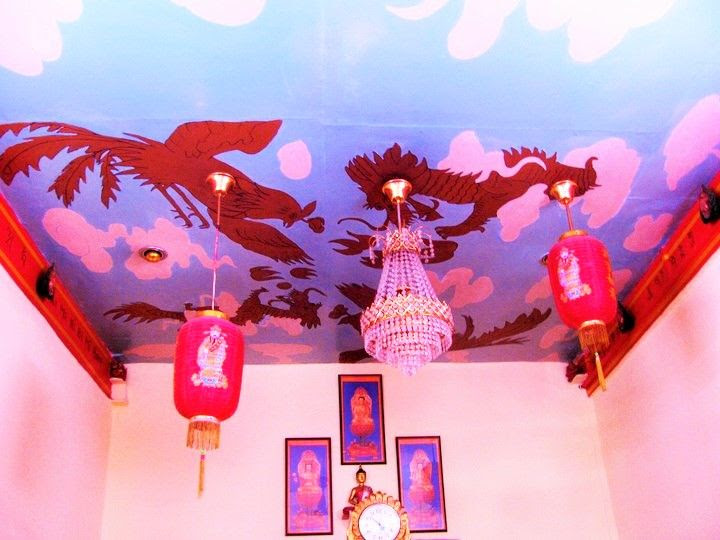 On entering the temple one is greeted by different shades of scarlet. The walls, cupboards, the altar, even the doors and chairs, are all painted red, the most auspicious colour in Chinese culture. Traditional Chinese paraphernalia hang atop the elaborate and intricate altar, and neatly carved figurines sit in front, paying homage to the Chinese god of justice and courage, Guan Gong.
Swathed in silk and protecting the altar is Kwan Tai Kwon, the warrior god, who is believed to remove all obstacles.