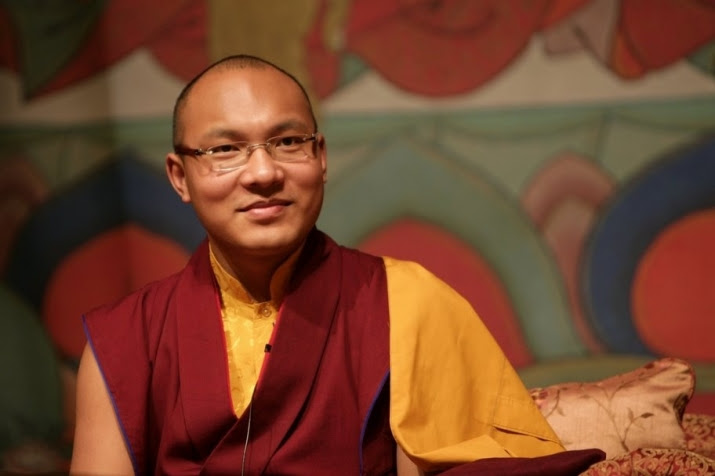 By Shyamal Sinha ,New Delhi
Photo by James Gristz. From
chronicleproject.com
 The 17th Gyalwang Karmapa, last week launched a free medical camp for disabled residents of Gaya District in the Indian state of Bihar. Running from 5–8 March in Bodh Gaya, the camp provided prosthetic limbs, orthopedic braces for polio sufferers, and crutches and wheelchairs for the mobility impaired.
At a press conference on 8 March, His Holiness expressed his gratitude to the organizations that had helped to organize the project at the sacred Buddhist site, and extended his thanks to the numerous volunteers who staffed the initiative, expressing hope that those involved would have an opportunity to work together again for the benefit of the people of Gaya District.
His Holiness was in Bodh Gaya for his annual winter retreat, during which he led a series of Buddhist ceremonies and gave spiritual teachings, with a focus on self-discipline, compassion, and environmental protection. The three-month retreat concluded with the 19th annual Kagyu Gunchö winter Dharma teachings, which began on 26 February at Tergar Monastery and ended on 10 March.
The medical camp was operated in partnership with Jaipur Foot, a branch of the NGO Bhagwan Mahaveer Viklang Sahayata Samiti (BMVSS), and the Max India Foundation. The Office of His Holiness the Gyalwang Karmapa (known in Tibetan as Tsurphu Labrang) organized all infrastructure for the camp, which included food and board for those undergoing treatment. Camp facilities included a temporary production center for prosthetics and braces, a hostel providing accommodation for up to 200 patients, and a restaurant. Clad in blue vests that identified them as part of the Tsurphu Labrang team, Buddhist monks could be found throughout the camp, teaching people to walk with their new limbs, making plaster gauze for casts, serving food, and performing administrative tasks.
From
kagyuoffice.org
Among the successes from this year's initiative, 25-year-old Shabnam Katur, who was born without lower legs, made her way alone to Bodh Gaya on the advice of one of the lecturers under whom she studied for a BA in Education. Although initially unable to stand on her new prosthetics, by the second day of her treatment Katur was practicing walking between bamboo safety railings, encouraged by volunteer monks. Awinash Kumar, who had lost a leg in a motorcycle accident at the age of 22, came to the clinic to be fitted for an artificial leg that would enable him take up a new position with a life insurance company.
The project was the final social initiative of the Karmapa's winter retreat, following closely in the wake of the Well-Being Free Medical Camp that ran from 15–22 February. Free medical care was offered by a staff of 35 doctors, nurses, and administrative aids for four days in Bodh Gaya and for one day each in three outlying villages. The Well-Being Free Medical Camp, which treated more than 600 patients per day, was sponsored by the Kagyu International Monlam Trust and organized in the spirit of the Karmapa's directive that "When we do something for people, we have to do it genuinely as if we are doing it for ourselves."