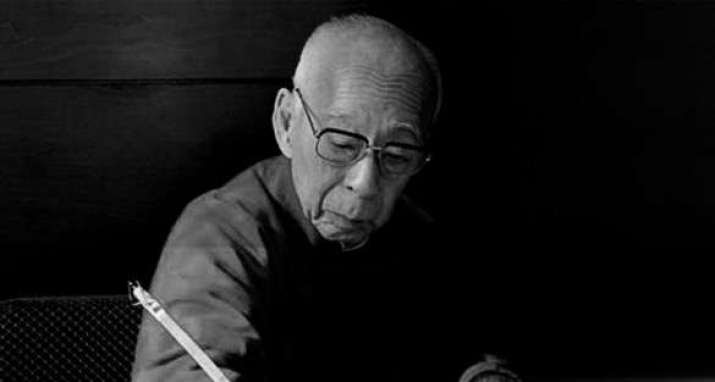 By Staff Writer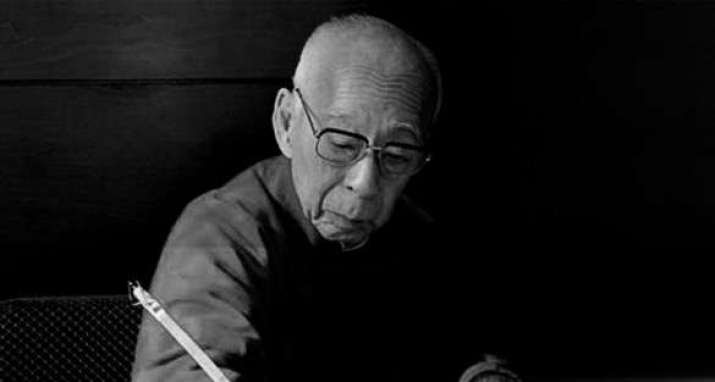 On behalf of all members of the Buddhisttimes .news I offer my deepest condolences on the passing away of world renowned scholar jao Tsung – 1. Buddhisttimes.news and the Buddhist Fraternity this gap will be difficult to fulfill. In this moment of grief our prayers and best wishes are with all followers of the Buddha Dhamma around the world,especially with our brethren in chinese and buddhist culture.
The Jao Tsung-I, widely considered to be the world's leading authority on Chinese culture, has died in Hong Kong at the age of 100. Prof. Jao, who is survived by two daughters, is reported to have passed peacefully in his home late on Monday.
Internationally renowned for the breadth of his scholarship and his academic achievements in numerous fields, Prof. Jao was equally accomplished in his artistic and literary endeavors. He was particularly respected for his contributions to Buddhist art, research in Dunhuang studies, and his role as a bridge between East and West in the study of Chinese and Buddhist culture.
Prof. Jao was regarded as one of China's two greatest Sinologists, together with Ji Xianlin (1911–2009), who was also a noted Indologist, linguist, paleographer, historian, and writer. The scope of Jao's research and studies spanned more than a dozen fields related to Chinese culture, including ancient history, epigraphy, and the Chu Ci—a historic anthology of Chinese poetry with roots as early as the Warring States period (c. 475–221 BCE). During a 2015 meeting with Li Keqiang at the Zhongnanhai complex in Beijing, the Chinese premier hailed Jao as the "pride of Hong Kong."
Prof. Lee Chack-fan, curator of the Jao Tsung-I Petite Ecole of the University of Hong Kong, observed that Prof. Jao used the Southern Song dynasty (1127–1279) expression 云蒸霞蔚 ("yun zheng xia wei," or "radiant clouds slowly rising and gathering," to describe the contemporary growth of Chinese scholarship: "He felt that the revival of Chinese culture was imminent and that the future looked truly glorious for Chinese civilization in the 21st century. Even as we mourn the departure of Prof. Jao, we must not forget to acknowledge his immense contributions and learn from his spirit of pursuing knowledge."
Prof. Jao was born on 9 August 1917 to a prosperous family in Chaozhou City, in the southern Chinese province of Guangdong. Largely self-educated, he began publishing scholarly papers from a young age, lecturing and researching at several colleges in mainland China. After relocating to Hong Kong, then a British colony, in 1949, Prof. Jao taught at the University of Hong Kong from 1952–68. He learned Sanskrit from the prominent Indian diplomat and China expert Vasant Vasudev Paranjape (d. 2010), better known as V. V. Paranjpe, who came to China in 1947 to study the Chinese language at Beijing University and later served as India's ambassador to China until 1957. In turn, V. V. Paranjpe studied ancient Chinese with Prof. Jao.
An erudite scholar, whose prolific career included significant contributions to archaeology, history, literature, musicology, and philology, Prof. Jao also distinguished himself as a poet, calligrapher, and painter, and is estimated to have authored more than 900 scholarly articles, in addition to literary works. In 1959, Jao published 殷代貞卜人物通考 (Oracle Bone Diviners of the Yin Dynasty), for which he was later awarded the Prix Stanislas Julien for sinological work by the Académie des Inscriptions et Belles-Lettres in France.
Traveling widely from the 1960s onwards, Prof. Jao conducted research and taught around the world, including in India, France, Japan, Singapore, and the United States. From 1968–73 he was the first chair of Chinese and headed the Department of Chinese Studies at the National University of Singapore. During the same period, he was also a visiting professor at Yale University, and served as research fellow at the Institute of History and Philology, Academia Sinica, Taiwan. Returning to Hong Kong in 1973, Prof. Jao chaired the Department of Chinese Language and Literature of the Chinese University of Hong Kong until his retirement in 1978. Subsequently, he continued to travel the world, lecturing in mainland China, France, Japan, Macau, and Taiwan. He was most recently Wei Lun Honorary Professor of Fine Arts and Emeritus Professor of Chinese Language and Literature at the Chinese University of Hong Kong.
Prof. Jao was the first scholar to translate the ancient Babylonian creation epic Enûma Eliš into Chinese, after learning the extinct Akkadian language from french historian Jean Bottéro (1914–2007) while a visiting scholar in Paris. He was also the first to conduct a comparative study of the oracle bone inscriptions—the earliest known form of Chinese writing, dated to the late 2nd millennium BCE—and the Indus script, used by the Bronze Age Indus Valley Civilization between 3500 and 1900 BCE.
In 2000, he was awarded the Grand Bauhinia Medal, Hong Kong's highest award for lifelong and highly significant contributions to the well-being of Hong Kong.
Hong Kong's chief secretary for administration, Matthew Cheung Kin-chung, the territory's most senior principal official, expressed sorrow on Tuesday over the news of Prof. Jao's passing. "I am profoundly saddened by the passing of Prof. Jao. As a renowned master in the studies of Chinese culture, Prof. Jao was very learned in matters of the ancient and modern worlds, and had a wealth of knowledge in different areas—from history, literature, language, and religious studies to philosophy, art, and Chinese and Western cultures," Cheung said. "Being a prolific writer, he devoted his life to inspiring people with his wisdom. His passing will bring an outpouring of grief from not only Hong Kong people but Chinese around the world." (7th Space Interactive)