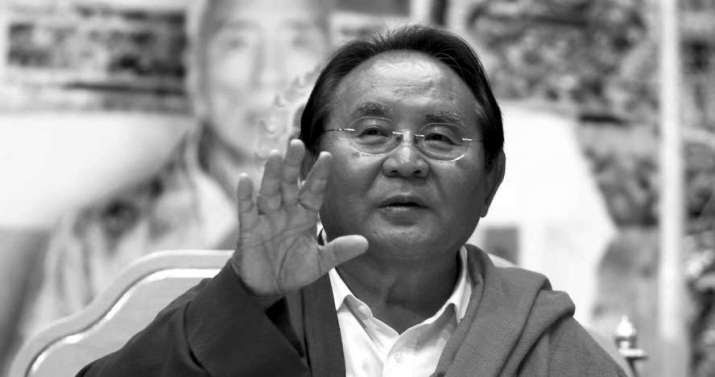 By Staff Writer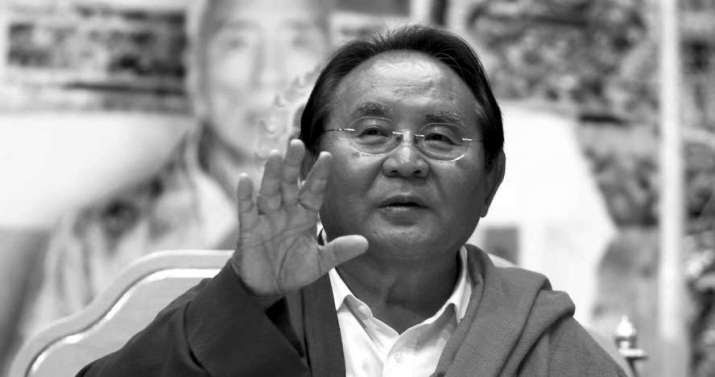 On behalf of all members of the Buddhisttimes .news I offer my deepest condolences on the passing away of world renowned scholar jao Tsung – 1. Buddhisttimes.news and the Buddhist Fraternity this gap will be difficult to fulfill. In this moment of grief our prayers and best wishes are with all followers of the Buddha Dhamma around the world,especially with our brethren in chinese and buddhist culture.
Sogyal Rinpoche, the founder and former spiritual head of Rigpa, an international Buddhist community and network of Dharma centers, passed away on Wednesday in Thailand, where he had been receiving treatment for colon cancer. He was 72 years old.
Sogyal Rinpoche's health reportedly deteriorated rapidly on Wednesday after he suffered a pulmonary embolism and he died at around 1pm local time in the capital Bangkok.
Although his passing was sudden, it was very peaceful and serene, and Sogyal Rinpoche was surrounded by close and loving students, according to a post on Sogyal Rinpoche's official Facebook page, which added that several lamas were providing guidance, including Sakya Gongma Trichen Rinpoche.
At the time of publication, plans where underway by close associates of Sogyal Rinpoche in Thailand and Sri Lanka to organize Theravada chanting ceremonies later on Wednesday. A ceremony will be held in Wat Thong Noppakhun, a Buddhist temple on the Thonburi bank of the Chaophraya River, in Bangkok.
Born Sonam Gyaltsen Lakar in 1947 in Trehor, the traditional Tibetan region of Kham, Sogyal Rinpoche was a Tibetan Dzogchen lama of the Nyingma tradition of Vajrayana Buddhism, recognized as the incarnation of Lerab Lingpa Terton Sogyal, a teacher to the 13th Dalai Lama, by Jamyang Khyentse Chökyi Lodrö.
In 1954, his family fled the Chinese invasion of Tibet for Kalimpong, in West Bengal, where Sogyal was educated at a Catholic primary school. Jamyang Khyentse died when Sogyal was 10 or 11 years old, and Sogyal continued his education in Delhi. In 1971, he arrived at Trinity College Cambridge, in Britain, to study theo­logical and religious studies, although he never graduated. Sogyal Rinpoche assisted in organizing His Holiness the 14th Dalai Lama's visit to the West in 1973, when he traveled to Rome and had an audience with Pope Paul VI.
Sogyal Rinpoche began to teach from a house in Kilburn, in northwest London, in 1974. As the organization and his fame grew, Sogyal Rinpoche taught internationally for more than 30 years and was the author of several books, including the bestselling The Tibetan Book of Living and Dying, which has been reprinted in 30 languages and published 56 countries.
In 2017, Sogyal Rinpoche resigned as the spiritual head of Rigpa, an international network of more than 100 practice centers and groups in 23 countries, following accusations from students and staff of multiple instances of sexual, physical, and psychological abuse and misconduct, as well as the alleged misuse of funds.
Rigpa's official explanation has traditionally been to cite the "crazy wisdom" tradition of spiritual development characterized by unconventional teaching methods aimed at breaking down the preconceptions and mental barriers of students. "Crazy wisdom" is considered by its adherents to be an accelerated means to open the eyes and mind of the practitioner to the true nature of the Dharma. Fundamental to the practitioner–guru relationship is the vow of samaya, in which the student pledges obedience to the teacher, while the teacher pledges to act only for the benefit of the student. Breaking the vow is held to result in the gravest karmic consequences.
Rigpa has since struggled to cope with the fallout from the increasingly public scandal, although accusations of abuse had periodically made their way to the public sphere and the media for several years. Since Sogyal Rinpoche's retirement, Rigpa continues to offer courses, seminars, and retreats run by its own teachers and visiting tecahers and lamas.
While Sogyal Rinpoche did not refute any of the allegations against him, he stated in a letter to the Rigpa community dated 20 July 2017 that "I am clear in my own mind that I have never, ever, acted towards anyone with a motive of selfish gain or harmful intent."