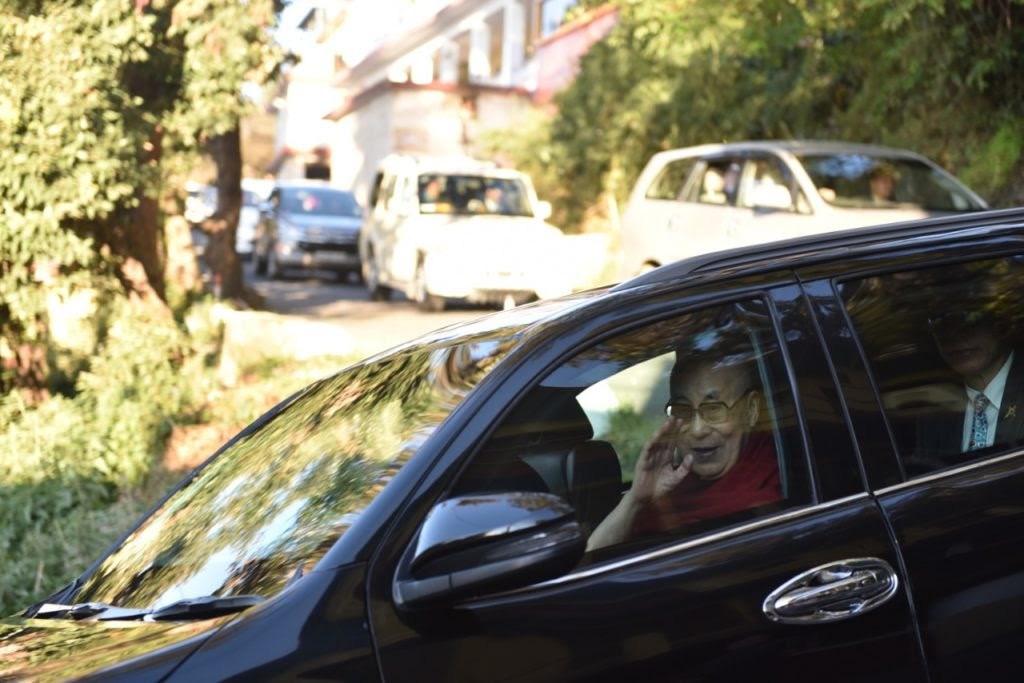 By Staff correspondent
His Holiness the Dalai Lama leaves for Delhi and Aurangabad, 19 November 2019. Photo/Tenzin Jigme/CTA
His Holiness the Dalai Lama left for Delhi and Aurangabad this morning for speaking engagements from 20 to 24 November.
His Holiness the Dalai Lama will give a talk on Overcoming Anger and Anxiety on 20 November as part of Tushita's 40th anniversary and XXII Dharma celebration at the request of Tushita Mahayana Meditation Center New Delhi. The teachings will be held at the grounds of St. Columba's School, New Delhi.
Next day His Holiness will deliver the 24th Sarvepalli Radhakrishnan Memorial Lecture on "Universal Ethics" at the Indian International Center organized by the Indian Institute of Advanced Study.
On 24 November, His Holiness will give a general Buddhist teaching at the Global Buddhist Congregation at the request of Lokuttara International Bhikkhu Training Center Aurangabad. The teachings will be held at the Sports Stadium of the P.E.S. College of Physical Education Aurangabad.
Watch the live streaming of the events at https://www.dalailama.com/live.
source –  cta