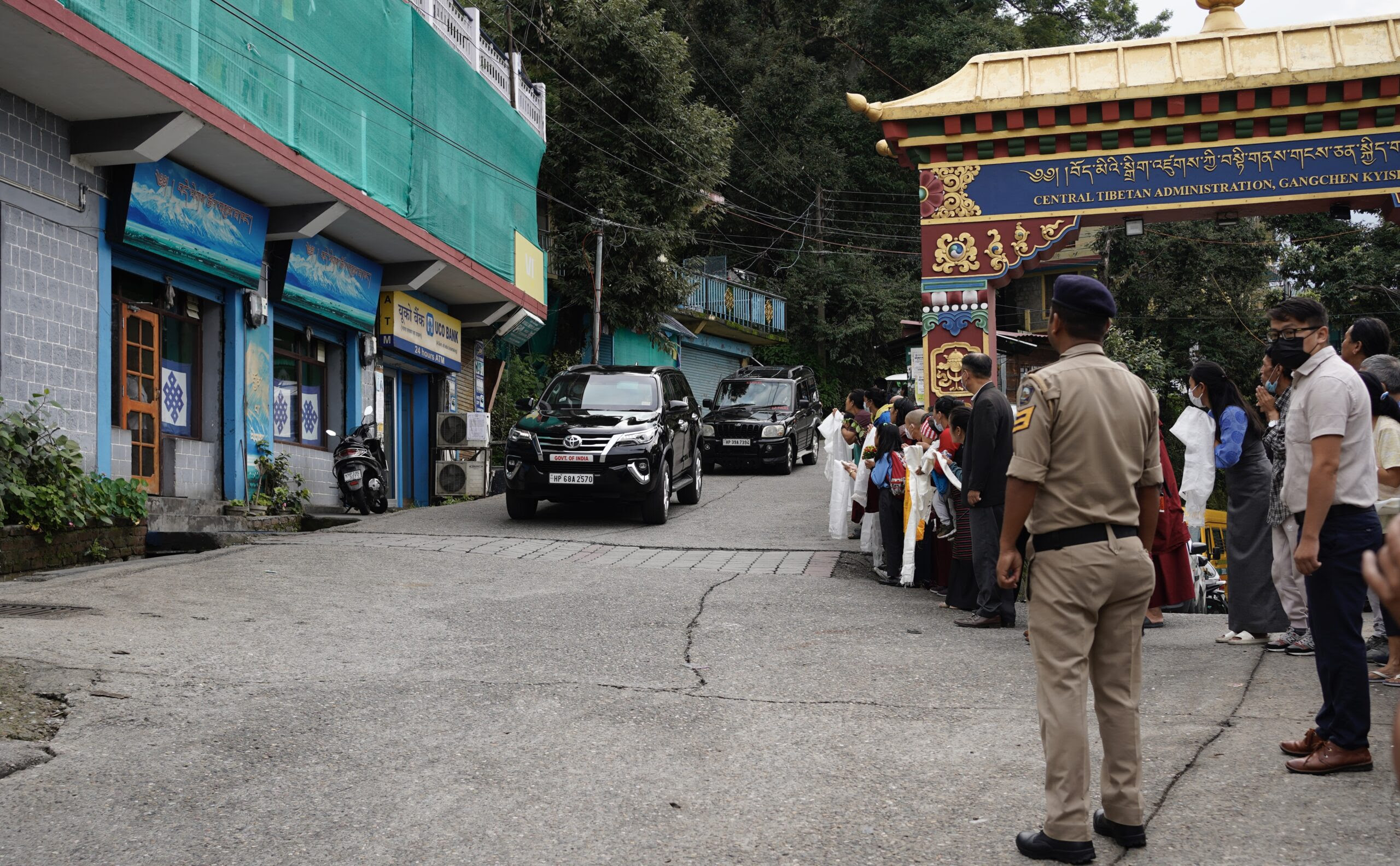 Tibetans and devotees in Dharmashala lined up in queues at the break of the dawn to catch a glimpse of His Holiness the Dalai Lama and see off his departure for Ladakh this morning.
This is His Holiness's first trip outside his residence in Dharmashala since the emergence of the global pandemic as he has only granted virtual and in-person audiences until now.
In April, His Holiness granted an audience to Thiksay Rinpoche of Thiksay Monastery and former MP Thupten Tsewang, Current President of Ladakh Buddhist Association upon whose request, His Holiness agreed to visit Ladakh.