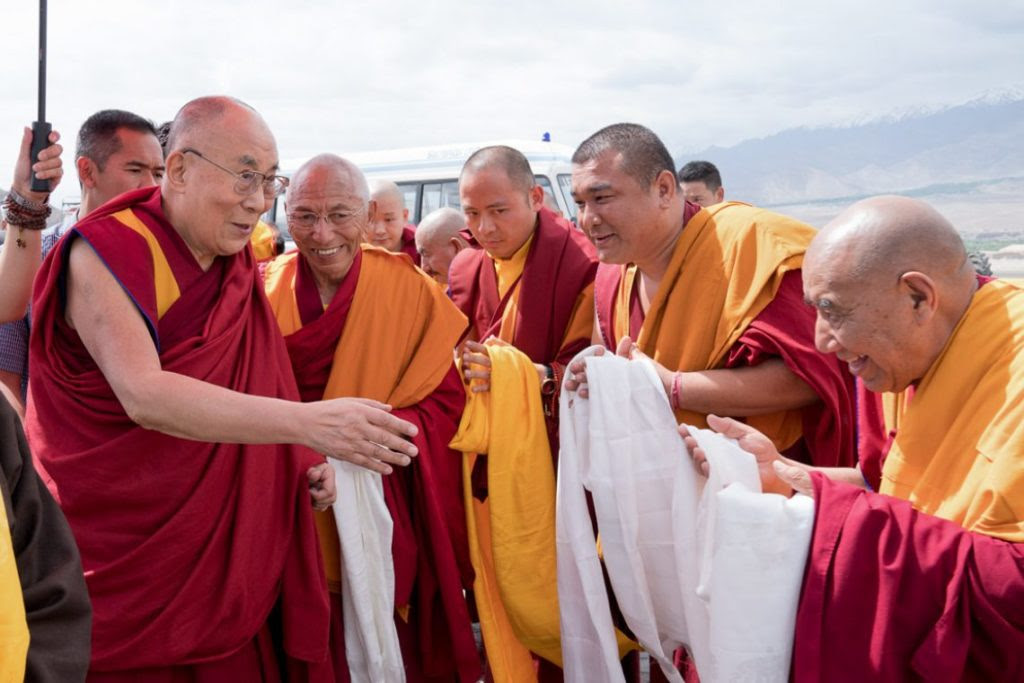 By Staff Writer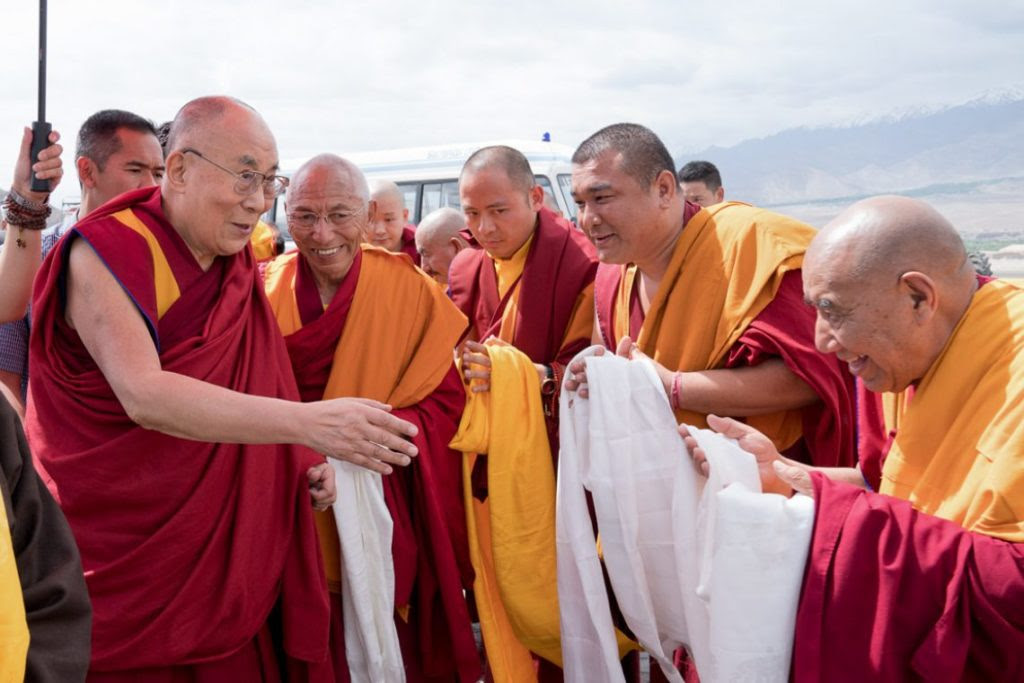 LEH, Ladakh: His Holiness the Dalai Lama arrived in Ladakh today via New Delhi following a successful visit to the US.
His Holiness was welcomed at Kushok Bakula airport in Leh by Gaden Trisur Rizong Rinpoche and the abbot of Thiksey monastery. Others at the welcome reception include Drikung Thuksey Rinpoche, local MP Thubstan Tsewang, Mr Sonam Dawa Lonpo, Chief Councillor of Ladakh Autonomous Hill Development Council, Chairman of Ladakh Buddhist Council, President of Ladakh Youth Association and monks of Rizong monastery.
From the airport, His Holiness drove to Shiwatsel palace, the official residence of His Holiness the Dalai Lama. The road to the palace was lined with thousands of people who came with flowers and ceremonial scarves in hand to welcome him.
His Holiness will be in Ladakh for over a month before returning to Dharamshala. During the stay, His Holiness will attend his 82ndbirthday celebration on 6 July at Shiwatsel ground. The Tibetan Community of Ladakh will also offer a long life ceremony at Shewatsel teaching ground in the morning of the same day.
A birthday celebration for His Holiness the Dalai Lama will take place in Taiwan and Singapore, which will be broadcast live through dalailama.com.
On 10 July, His Holiness will fly to Nubra from Leh where he will grace the closing ceremony of the Yarcho Chenmo at Diskit Monastery.
On the mornings of July 11 and 12, His Holiness will give teachings on Kamalashila's The Middle States of Meditation (gomrim barpa)and Gyalsey Thokme Sangpo's Thirty-Seven Practices of a Bodhisattva (laklen sodunma) at Diskit Monastery.
On 13 July, His Holiness will confer a long life empowerment and be offered a long life ceremony at the Diskit Photang.