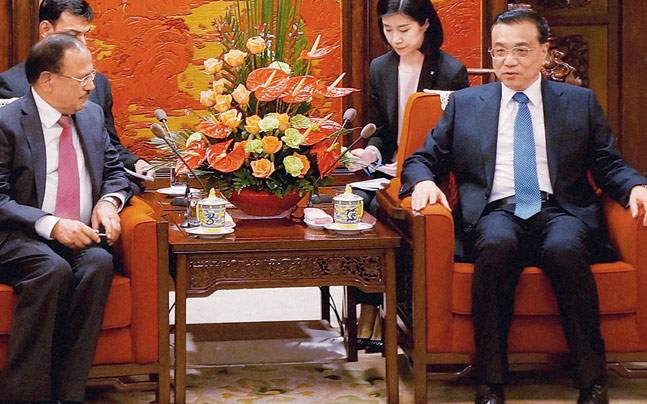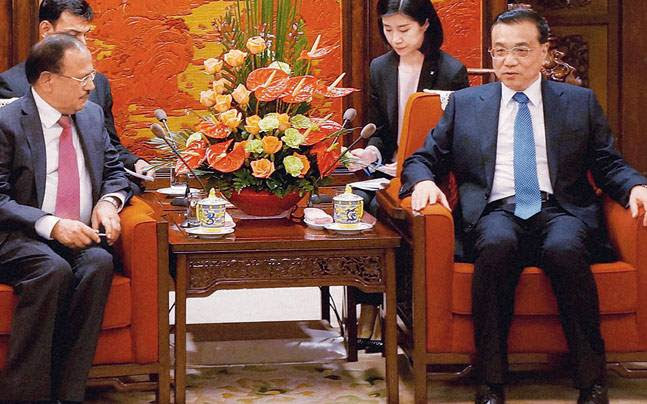 The spat between India and China over blocking sanctions on Jaish-e-Mohammad chief Masood Azhar may further widen with Beijing declaring its expectation from India, which involves "bringing to justice" a Chinese Uyghur exile – who has been invited to India next week – deemed a "terrorist" by Beijing.
The Chinese Foreign Ministry told Mail Today in a statement that Dolkun Isa, a leader of the exiled group World Uyghur Congress (WUC), who is among several Chinese exiles and dissidents invited to take part in an April 28 conference in Dharamsala, was "a terrorist" and that it was "a due obligation" of all countries to "bring him to justice".
This follows reports that India has issued a visa for Isa to enable him to attend the conference, which is being organised by a United States-based organisation called Initiatives for China. It is a pro-democracy group, whose president Yang Jianli was among the student protesters at Tiananmen Square in 1989. The meeting is expected to bring together Uyghurs, Tibetans and other dissidents and exiles, under the theme of discussing democratic transformation in China.
The visit of the Uyghur exile is set to create fresh strains in wake of both the sides already grappling with the Masood Azhar issue. While Dolkun Isa has not yet confirmed his attendance, reports in India say that he has been issued a visa.
This move can in no way be supported by Beijing, which has called on countries to arrest Isa and has blamed him for organising terrorist activities in the Muslim-majority western Xinjiang region, home to the Uyghurs, who are one of the 55 minorities in China.
Isa was in 2009 barred from entering South Korea after appearing on a terrorist blacklist. At the time, Chinese State media reports said he was wanted by the Ministry of Public Security for bombings in Toksu, in Xinjiang, in the 1990s. Isa left China in 1997 and was granted asylum in Germany, where he has been living ever since.
China has accused Isa's World Uyghur Congress for fomenting violence in Xinjiang, most notably in 2009, when mass riots claimed at least 197 lives. The WUC has rejected the charges, saying it is working to highlight repression faced by Uyghur minorities.
On the Dharamsala meeting, the Foreign Ministry spokesperson in Beijing said in the statement to Mail Today, "I am not aware of the situation". The statement added: "What I want to point out is that Dolkun Isa is a terrorist on the red notice of Interpol and the Chinese police. Bringing him to justice is a due obligation of relevant countries".
This comes in the wake of National Security Adviser Ajit Doval's talks in Beijing on the Azhar issue, with both sides taking up the discussion on how to better align their counter-terrorism strategies amid recent differences
Doval told Mail Today on Thursday – before departing for New Delhi – both sides spoke on counter-terrorism and other common strategic issues in the 19th round of border talks. The Azhar issue figured as part of those discussions on counter-terror. Doval raising the issue has underlined India's strong stand on China's move at the UN 1267 sanctions committee to place a technical hold on its application to list Azhar. External Affairs Minister Sushma Swaraj hit out at the "double standards" on terrorism at Monday's Russia-India-China meeting in Moscow and also expressed India's strong concerns to her Chinese counterpart Wang Yi. Defence Minister Manohar Parrikar, who was also in Beijing, had raised the issue in the meetings with the PLA leadership.
On Thursday, Doval met with Chinese Premier Li Keqiang at the Zhongnanhai central leadership compound in Beijing, where the Communist Party leadership usually hosts top visiting leaders. He said that India was looking forward to President Pranab Mukherjee visit to China next month. This would be his maiden visit to China as President.