By  Shyamal Sinha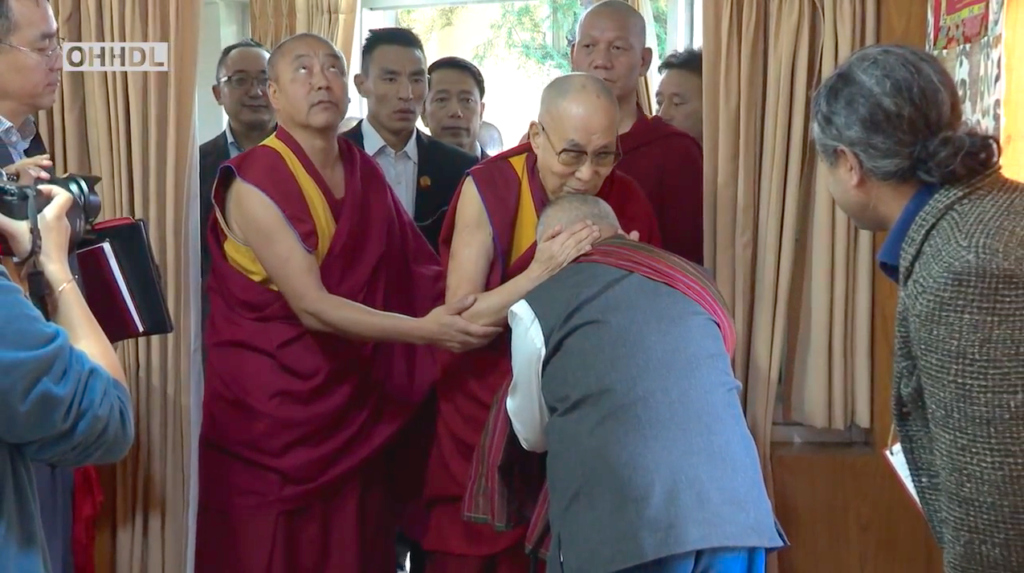 His Holiness the Dalai Lama greeting a member of the audience/Screengrab Image
Religious representatives from over 40 countries received an audience with His Holiness the Dalai Lama at his residence in Dharamshala.
The group includes religious representatives of diverse religious traditions of Buddhism, Christianity, and Islam among others.
The first words His Holiness uttered after greeting them were, "Each one of us earnestly wishes for a happy life yet we keep making life difficult by putting a great emphasis on 'us' and 'them".
He noted that even the religious affairs are dragged into this egocentric concept designed by the man when in fact all religions are universal in their promotion of love, compassion.
"We are witness to many catastrophes caused in the name of religion," His Holiness remarked. The reason why it compels His Holiness to commit to the promotion of religious harmony as one of his major commitments.
He also asserted that more attention is needed to reviving pali tradition which is the basis of Buddha dharma and Sanskrit tradition which is heavily based on a logical approach. And accordingly, advocate Buddhist philosophy by converging it with modern science for a practical approach.
He mentioned that faith alone won't suffice the survival of any kind of religious tradition which is why His Holiness stated that he constantly emphasizes on becoming 21 century Buddhists through rigorous analyses and use of human intelligence.
Amidst this difficult time, His Holiness maintains that all religious traditions of the world have the moral obligation to bring world peace through channeling the inner peace first. He, therefore, solidified his commitment to promoting the sense of oneness among all human beings.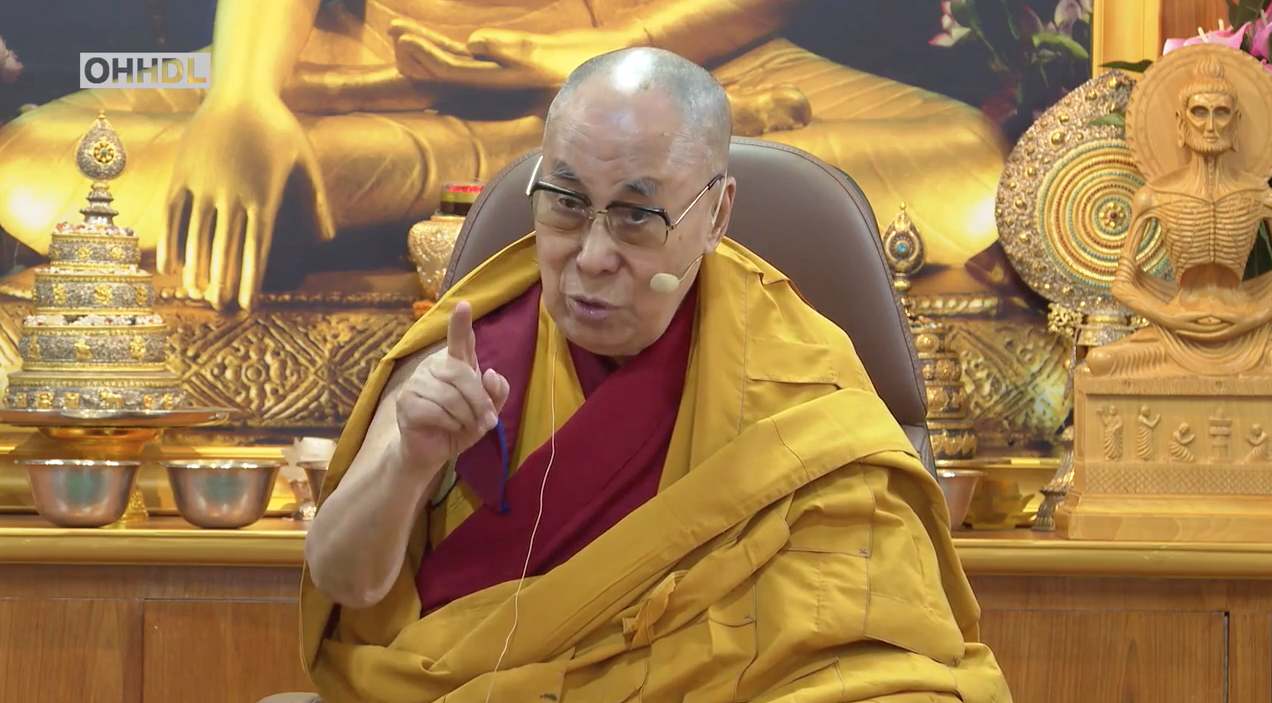 His Holiness the Dalai Lama addressing a group of religious representatives at his residence/Screengrab Image
His Holiness the Dalai Lama greeting the group/Screengrab Image
source  —  cta