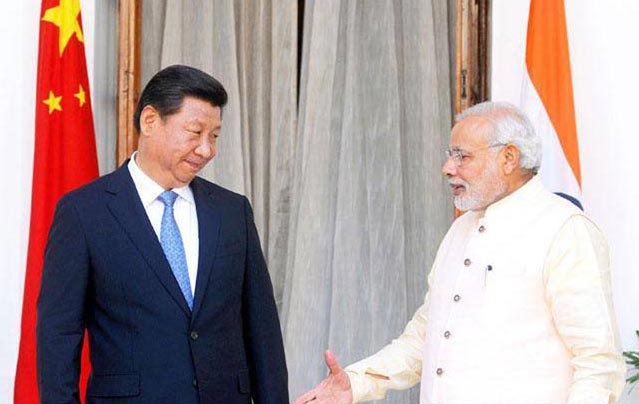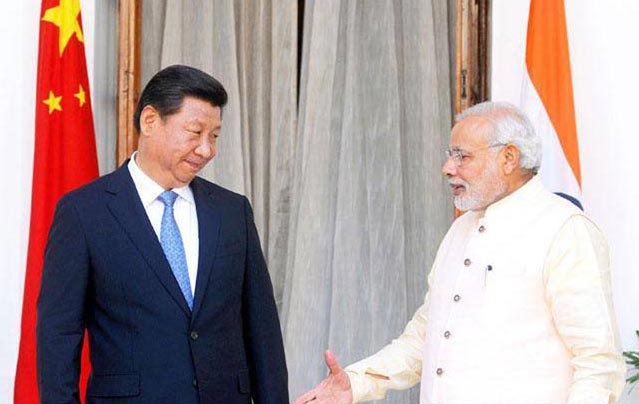 By K J M Varma | PTI
Accusing the US of "sowing discord" between China and India, Beijing today said the two neighbours are wise enough to resolve their boundary dispute peacefully through talks and asked America to respect their efforts.
Dismissing as groundless a Pentagon report that claimed the Communist giant was deploying more troops along the Sino-India borders, China said that it was a misrepresentation of its military development.
"Maintaining peace and tranquility along the China-India border areas is an important consensus reached between the leaders of the two countries," the Chinese Defence Ministry said in written response to PTI here about the US report.
"Currently, the border forces of China and India are actively carrying out exchanges, working towards establishing hotline between the two militaries, and are in close communication through the mechanism of border personnel meetings," it said.
"The situation in the China-India border is overall peaceful and stable. The relevant statements by US defence officials are clearly unsubstantiated and intended to sow discord," between India and China, the ministry said.
Earlier, Chinese Foreign Ministry in a written response said the US must respect India-China efforts to resolve the boundary dispute peacefully through negotiations.
India and China last month held the 19th round of talks to resolve the border dispute stretching along the 3488 km long Line of Actual Control (LAC).
While China says that the boundary dispute is confined to 2,000 kms, mainly in Arunachal Pradesh in eastern sector which it claims as part of southern Tibet, India asserts that the dispute covered the whole of the LAC including the Aksai Chin.
"The Chinese side is committed to safeguarding peace and tranquility of the border areas between China and India, and resolving the boundary question through negotiation with India," the Foreign Ministry said in written response to PTI.
"China and India are wise and capable enough to deal with this issue. It is hoped that other country would respect efforts made by China and India for the peaceful settlement of dispute, rather than the opposite," the Foreign Ministry said, without directly referring to United States.
The US report also warned of increasing Chinese military presence in various parts of the world, particularly Pakistan.
US Deputy Assistant Secretary of Defence for East Asia Abraham M Denmark told media in Washington on May 14 that "we have noticed an increase in capability and force posture by the Chinese military in areas close to the border with India."
"It is difficult to conclude on the real intention behind this," Denmark said after submitting Pentagons annual 2016 report to the US Congress.
"It is difficult to say how much of this is driven by internal considerations to maintain internal stability and how much of it is an external consideration," he said when asked about Chinas military command in Tibet.