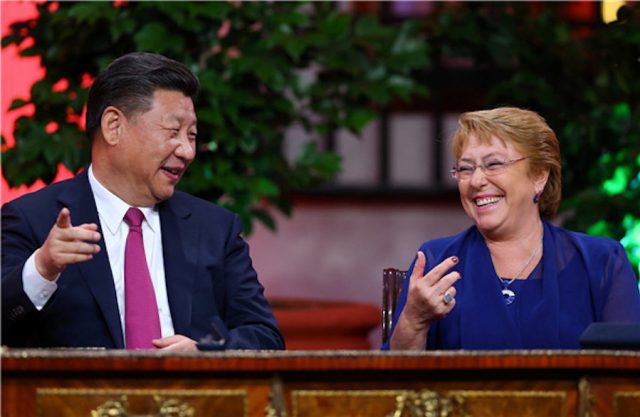 By Choekyi Lhamo
The US State Department spokesperson on Friday said that the upcoming visit by the UN Human Rights chief Michelle Bachelet to the so called Xinjiang Uyghur Autonomous Region (XUAR) is deeply concerning due to Beijing's restrictions over the visit. "We have no expectation that the [People's Republic of China] will grant the necessary access required to conduct a complete, unmanipulated assessment of the human rights environment in Xinjiang," spokesperson Ned Price said.
"The high commissioner, we believe, must act, and be allowed to act, independently. And the high commissioner must report objectively and factually on the human rights situation," Price further added. This will be the first official visit to the country by a UN rights chief since 2005. The UN chief will visit Urumqi and Kashgar cities in East Turkistan where the Chinese government has been accused of 'genocide' against the native Uyghur Muslims.
The US government has classified the CCP's actions in East Turkestan as genocide and crimes against humanity, as Uyghurs continue to allege the Chinese government of forced labor and mass detention. China in its response has denied all allegations and continues to label criticism from the global community as measures to interfere in its "internal affairs".
Earlier this month, over 200 activist and human rights groups urged the High Commissioner Bachelet to either postpone her official visit to China or "risk walking into a propaganda minefield laid out by the CCP" in a joint letter. "During her time in office, the current High Commissioner has failed to raise any concern about the situation in occupied Tibet, which has not been mentioned as a visit location, despite being ranked as the least free place in the world for the second year in a row," it further remarked.
Last week, a group of global parliamentarians warned the UN that the Chinese government is likely to use its COVID-19 measures to prevent the High Commissioner Bachelet from making a proper investigation into the alleged human rights abuses during her visit. "Covid restrictions must not be deployed as a reason to excuse the PRC for failing to allow a meaningful investigation," said the group of lawmakers from 18 countries known as the Inter-Parliamentary Alliance on China (IPAC).
The human rights report on China that the UN had said would be released earlier this year has still not seen the light of day. "Despite frequent assurances by her office that the report would be released in short order, it remains unavailable to us, and we call on the high commissioner to release the report without delay and not to wait for the visit to do so," US spokesperson Price also noted.