By Shyamal Sinha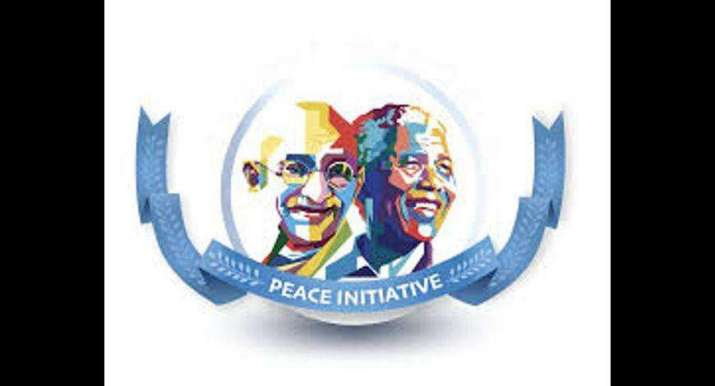 The Order of Interbeing was founded by and continues to be inspired by Thich Nhat Hanh, a Vietnamese Buddhist monk, teacher, author, poet, and peace activist. Thay (teacher), as he is called by his friends and students, was born in central Vietnam in 1926. He became a novice monk in the Vietnamese Zen tradition at 16 years of age and received full monastic ordination six years later (see full lineage history). By his early twenties he was a national known poet and writer, focusing his attention on ways to make Buddhist practice applicable to everyday life and social issues.
Zen master Thich Nhat Hanh was honored last week in New Delhi with the first-ever Gandhi Mandela Peace Prize. The award was given on 11 July to the Ahimsa Trust Sangha and members of Thich Nhat Hanh's Order of Interbeing, as the teacher, affectionately known as "Thay" to his students, remains at his root temple in Hue, Vietnam. Family members of both Mahatma Gandhi and Nelson Mandela were present at the ceremony.
The Gandhi Mandela Peace Initiative was organized by Dr. Annurag Batra of the Believe Foundation, based in India, Tarina Patel of the Dr. Ramanbhai Patel Foundation of South Africa, and Kartikeya Sharma of the Sunday Guardian Foundation, and is slated to be an annual event with the vision of celebrating 150 years of Gandhi's and 100 years of Mandela's inspirational lives. Awards were given to people in various sectors of society to acknowledge their notable contributions to humanity. The initiative is in its first year and started off with three days of events in New Delhi on 11 July, Mumbai on 12 July, and Ahmedabad on 13 July.
The Gandhi Mandela Peace Initiative Awards Jury 2019 included Arif Mohammed Khan, a public intellectual, filmmaker Savita Hiremath, actor Tarina Patel, Dr. Annurag Batra, a publisher, the author Bhuvan Lall, and the journalist Manoharan Moses. The guest of honor at the event was Dr. Karan Singh, a veteran politician and noted scholar who had hosted Ven. Thich Nhat Hanh on his last visit to India in 2008.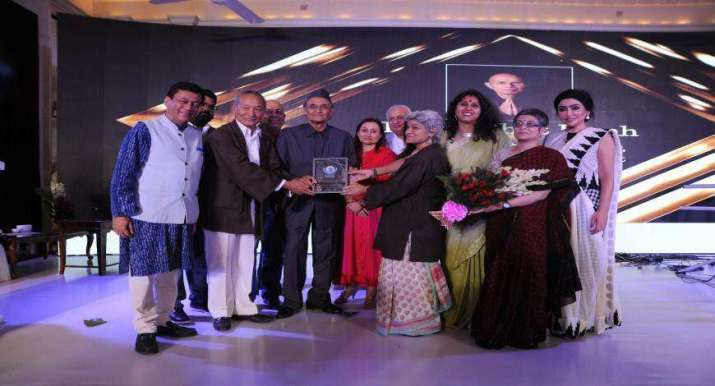 Author and meditation teacher Shantum Seth wrote of the event, discussing Thich Nhat Hann's 2008 visit to India: "At that time, Ven. Thich Nhat Hanh had led a walking meditation on Mahatma Gandhi's birth anniversary from the president's house to India Gate. He had given an address to parliamentarians, offered public talks to over 250,000 people, retreats to more than 10,000 people including to teachers, doctors, people in the media, corporate sector, and in the Dalit and other Buddhist communities."
Seth continued, "His influence continues deeply in India as his students have set up communities of practice and are working to bring mindfulness to education, the para-military and many aspects of society. His books including the award winning book on the life of the Buddha, Old Path White Clouds have been translated into a number of Indian languages." (Facebook)
Three additional awards were given to individuals for contributions in social and environmental areas: the Gandhi Mandela Award 2019 for Social Impact was given to Dr. Achyuta Samanta, founder of the Kalinga Institute of Industrial Technology (KIIT) and Kalinga Institute of Social Sciences (KISS); the Gandhi Mandela Award 2019 for Environment was given to Mahendra Modi, a director general of Police in Uttar Pradesh, and the Gandhi Mandela Award 2019 for Young Social Change was given to Shabana Khan and the actresses Sneha and Suman of the NGO Action India, which seeks to educate women and girls about health, hygiene, and menstruation.
Mahatma Gandhi's granddaughter, Tara Gandhi Bhattacharjee, spoke at the event, saying: "Both Gandhi and Mandela were self-made men. Today's education needs to teach love and compassion to the world, that's what these two men wanted." (Sunday Guardian Live)
Even in his 70's and 80's, Thay has continued to be an inspiring teacher and prolific writer. He is the author of more than 85 books, many published in multiple languages. Among his best known works are Miracle of Mindfulness, Being Peace, Peace is Every Step, True Love, Anger, Calming the Fearful Mind and Living Buddha, Living Christ