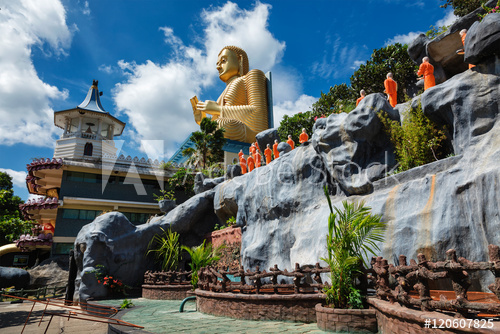 By   —  Shyamal Sinha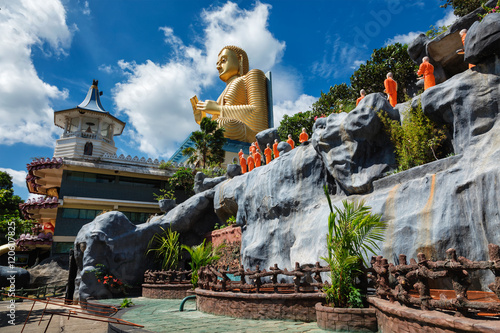 Sri Lanka is being promoted as an international hub for Buddhist education by the Export Development Board.
Facilities currently exist for foreign students to be boarded in Sri Lanka during their studies.
Export Development Board (EDB) Chairman Suresh de Mel noted that Sri Lanka was the leading English proficient country amongst Buddhist nations. De Mel said addressing a webinar on March 24 organised jointly by the EDB and the Sri Lankan embassy in Vietnam to promote Sri Lankan Buddhist education.
Buddhism was introduced into the island in the third century BCE after the Third Buddhist council by the elder Mahinda and by the elder nun Sangamitta. According to the Sinhala chronicles, both were children of the emperor Ashoka.
Buddhism has been given the foremost place under Article 9 of the Sri Lankan Constitution which can be traced back to an attempt to bring the status of Buddhism back to the status it enjoyed prior to being destroyed by colonialists. However, by virtue of Article 10 of the Sri Lankan constitution, religious rights of all communities are preserved. Sri Lanka is one of the oldest traditionally Buddhist countries.
The island has been a center of Buddhist scholarship and practice since the introduction of Buddhism in the third century BCE producing eminent scholars such as Buddhaghosa and preserving the vast Pāli Canon. Throughout most of its history, Sri Lankan kings have played a major role in the maintenance and revival of the Buddhist institutions of the island. During the 19th century, a modern Buddhist revival took place on the island which promoted Buddhist education.
The EDB is working to bring down Japanese students to Sri Lanka with conversations in Tokyo being at a very advanced stage. Sri Lankan ambassador to Vietnam Prasanna Gamage said that Sri Lanka has a high-quality Buddhist education infrastructure. Currently, an estimated 80 monks from Vietnam are studying in Sri Lanka.
Gamage in his conversations with past students in Vietnam notes that they were all greatly appreciative of their time in Sri Lanka. To be eligible to study in Sri Lanka most courses require a grasp of the English language. Gamage noted that institutions were not willing to lower the standard of English so as to maintain standards for local students.
Gamage added that there was a comprehensive compilation of the educational offering of Sri Lanka as an education destination that could be communicated to interested foreign parties.
According to the Mahavamsa, they arrived in Sri Lanka during the reign of Devanampiya Tissa of Anuradhapura (307–267 BCE) who converted to Buddhism and helped build the first Buddhist stupas and communities. Tissa donated a royal park in the city to the Buddhist community, which was the beginning of the Mahāvihāra tradition. Mahinda is associated with the site of Mihintale, one of the oldest Buddhist site in Sri Lanka. Mihintale includes numerous caves which may have been used by the early Sri Lankan sangha.
source  –  Daily news ,LK