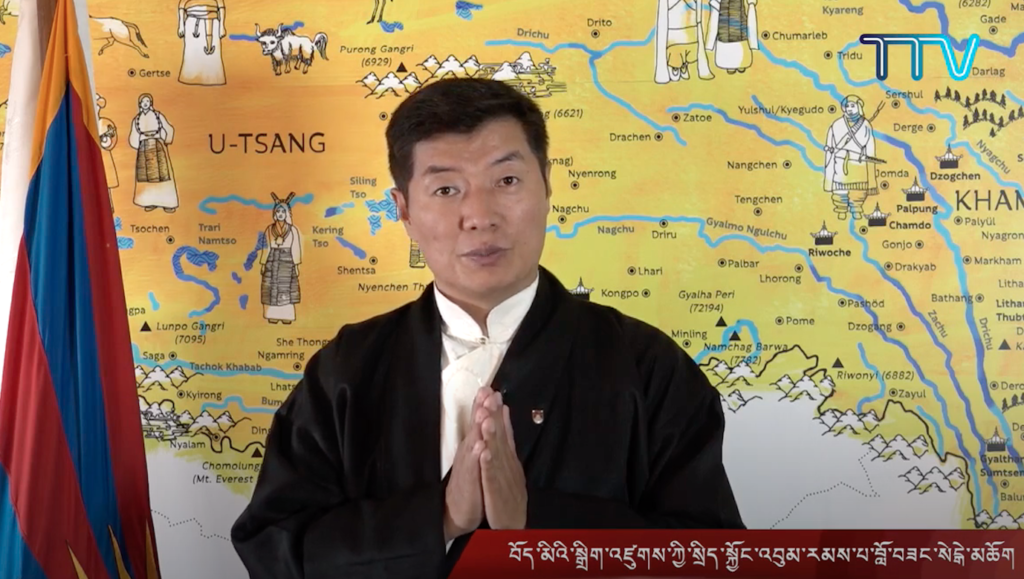 Sikyong Dr Lobsang Sangay extends Losar greetings to Tibetans inside and outside Tibet on the occasion of traditional Tibetan New Year- Losar 2148- the year of the Iron-Ox. The Tibetan New Year begins from 12-14 February 2021.
Sikyong's Message:
On this joyous occasion of Tibetan new year, Losar 2148, the year of Iron-Ox, I on behalf of the Central Tibetan Administration, extend heartfelt greetings and Tashi Delek to His Holiness the Dalai Lama led religious leaders and representatives of Tibetan Buddhism and all the Tibetan brothers and sisters in Tibet and throughout the world celebrating Tibetan new year.
I hope that this new year brings us all good health, positivity and fulfilment of our aspirations.
Meanwhile, the situation Inside Tibet remains grave and although we welcome the news of the recent release of language activist Tashi Wangchuk, we must not forget that he was falsely charged and wrongfully sentenced to five-year imprisonment. Similarly, the case of 19 yr old monk Tenzin Nyima who died of severe beating and torture by the Chinese authorities days after the enactment of the Tibetan Policy and Support Act of 2020 is a clear indication that the situation inside Tibet is worsening particularly after the US passed TPSA into law, which sends a powerful message of hope and justice to Tibetan inside Tibet and reinforces U.S support for religious freedom, the reincarnation system, environmental protection and Tibetan democratic system in exile especially acknowledging the Central Tibetan Administration and Sikyong as the legitimate institution and representative of the Tibetan diaspora around the world is a significant achievement for Tibet's issue, and thus the Chinese government have intensified their control over the Tibetans in Tibet. Therefore, this new year we must all pledge our solidarity and commitment to promoting Tibet issue till it is not resolved and fulfil the aspirations of Tibetans in Tibet.
We must also keep in mind that the Covid-19 pandemic isn't over yet given the unpredictable nature of the mutating virus and although vaccines are now available we must not compromise on safety and therefore I appeal everyone to prioritize maximum precautions during Losar festivity.
I also urge Tibetans around the world to advocate clean and fair participation in the upcoming final election 2021 for Sikyong and Parliament candidates. The preliminary election saw about 77% voter turn out, the highest turnout rate till date and I am hoping we see about 80% voter turn out in the final general election.
Once again I wish you all peace, prosperity and happiness and pray for the longevity of His Holiness the Dalai Lama. I also hope that the issue of Tibet is swiftly resolved and the Tibetans inside and outside Tibet reunite soon.
source  — cta