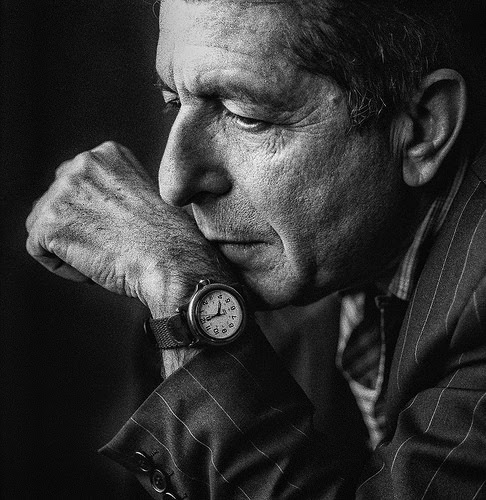 By Shyamal Sinha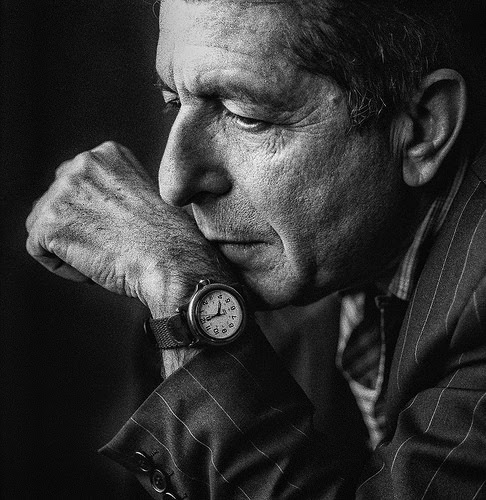 Leonard Cohen. From feelgrafix.com
Leonard Cohen September 21, 1934 – November 7, 2016 was a Canadian singer, songwriter, poet and novelist. His work explored religion, politics, isolation, sexuality, and personal relationships. Cohen was inducted into both the Canadian Music Hall of Fame and the Canadian Songwriters Hall of Fame as well as the Rock and Roll Hall of Fame. He was a Companion of the Order of Canada, the nation's highest civilian honour. In 2011, Cohen received one of the Prince of Asturias Awards for literature and the ninth Glenn Gould Prize.
A native of the province of Quebec, born in Montreal in 1934, Cohen left a legacy of work spanning some 50 years. Best known as an influential singer-songwriter, renowned for his insightful, penetrating lyrics, and sparse musical arrangements, Cohen also made his mark as a novelist and was noted for his poetry, which he continued to publish throughout his life, alongside his flourishing musical career.
A notice posted on Cohen's Facebook page last Thursday read, "It is with profound sorrow we report that legendary poet, songwriter, and artist Leonard Cohen has passed away. We have lost one of music's most revered and prolific visionaries." (Leonard Cohen Facebook)
Born and raised in the Jewish faith, Cohen maintained a close relationship with the religion of his birth, even after his spiritual explorations led him to Zen Buddhism in the mid-1970s, a practice that would remain with him throughout his life. Between 1994 and 1999, he spent time living at the Mount Baldy Zen Center in California, ordaining as a Buddhist monk in 1996 and working as a personal assistant to the Japanese Rinzai Zen teacher Kyozan Joshu Sasaki (1907–2014). His experiences at the monastery resulted in the publication of a collection of poems and drawings titled Book of Longing (McClelland and Stewart, 2006).
At the monastery, Cohen found the freedom to step back from his high-profile music career to engage in a simpler lifestyle centered on cooking, cleaning, and Zazen meditation "When you stop thinking about yourself all the time, a certain sense of repose overtakes you," he said of that period of his life. "It happened to me by imperceptible degrees and I could not really believe it." (Quartz)
Cohen continued to acknowledge his Jewish faith and saw no conflict with the observance of either practice, noting in 2004, "I'm not looking for new religion. I'm quite happy with the old one, with Judaism." According to a statement from Congregation Shaar Hashomayim, the synagogue in the Montreal district of Westmount, "Leonard's wish was to be laid to rest in a traditional Jewish rite beside his parents, grandparents, and great-grandparents." (My Jewish Learning, The Globe and Mail)
In the lead up to the release of his 14th and final collection of music You Want It Darker in October, Cohen reflected on his failing health, observing in an interview that he was somewhat at peace with his imminent mortality. "I am ready to die. I hope it's not too uncomfortable. That's about it for me." (The New Yorker)
During his time at the Mount Baldy Zen Center, Cohen was given the Dharma name Jikan, meaning "ordinary silence." An ironic appellation, perhaps, for a man who spent much of his life filling silence through the power and insight of his music.
Citizens and officials in Montreal, Canada, where he spent his early life, are considering honoring him by naming a street and other locations, including a library, after him. Mayor Denis Coderre announced that the city of Montreal will organize a tribute concert to Cohen.