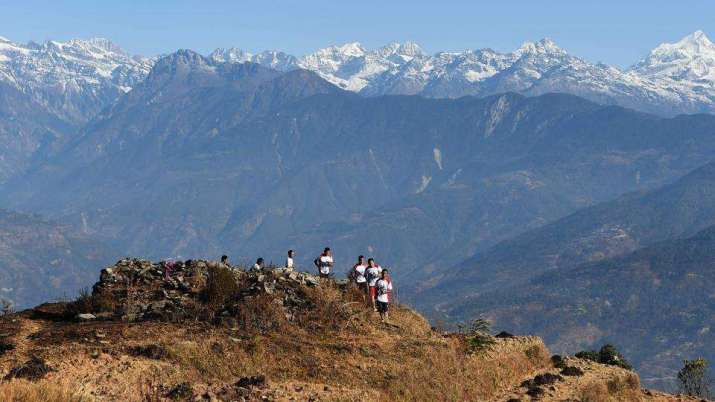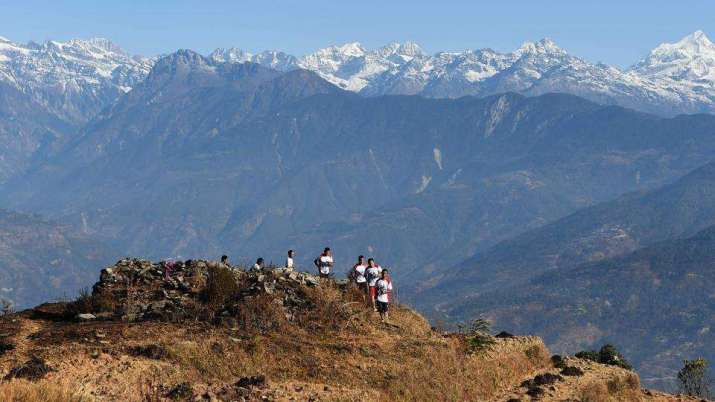 By nature, monastery life is both simple and rewarding. The day starts early, often well before dawn, and much of the morning is devoted to prayer. Usually, teaching takes place in the afternoon for 3-4 hours. During their time at the monastery, volunteers will have plenty of opportunity to get to know the monks and Buddhism. The monks here are invariably open and friendly, and will only be too happy to discuss Buddhism, spirituality, life, and the world in general. Many an hour can be passed in deep discussion, and remember, their own English skills probably grew from the help of the teachers and volunteers of the past.
Seven Buddhist monks from remote Nepalese village of Sindukot nestled in the foothills of the Himalayas are doffing their monastic robes and slipping on long-distance running shoes with the aim of improving living condition for the local community. These aspiring ultra-marathoners hope that their athletic pursuits will bring in the funds needed to rebuild the homes of local families that were destroyed during the massive earthquake and deadly aftershocks that devastated Nepal in 2015.
"We found out that we can get many opportunities through running and hope to do something from our monk team—make a name for our village and bring development here. That is why we are running," said 21-year-old Buddhist monk Man Bahadur Lama. (Mail Online)
Sindhukot is a remote rural village some 80 kilometers from the capital Kathmandu. The nearest school is two hours away on foot, while the closest shops are in another village. As in many rural communities all over Nepal, most Buddhist families send at least one son to the local monastery, giving the family one less mouth to feed while at the same time offering the opportunity of an education.
"We want to show people that even monks are capable of running," said 24-year-old Chuldim Sampo, another monk from the team. (Mail Online)
Race organizer Shekhar Pandey agreed: "They are very self-motivated and hardworking, they are training by themselves. They are very young and if they train well they have good potential." (Mail Online)
The monks from Sindhukot ran their first trail marathon, a 30-kilometer race from a nearby village, two years ago, however they have yet to snag a medal. Earlier in March, the monastery's fastest monk, Man Bahadur Lama, managed to secure 10th place in their first major marathon, coming in short of the tantalizing first-place prize of Rs100,000 (US$964)—more than a year's earnings for most Nepalese.
Trail running and ultra-marathons have become increasingly popular in Nepal, and the mountainous nation hosts several races each year, including the world's highest marathon that starts from Everest Base Camp at an elevation of 5,364 meters. Some Nepali runners have even made a mark on the international circuit, including Mira Rai, who won Scotland's grueling 52-kilometer Ben Nevis Ultra and was named National Geographic Adventurer of the Year 2017.
The marathon-running monks of Sindhukot, most of them in their early twenties, include a strict training schedule in their daily monastic routine that includes prayer sessions each morning before they head into the hills to run up to 40 kilometers.
"Every day we go up and down the hills. We often have to walk far," said Mingma Lama. "So running wasn't too hard for us." (Mail Online)
The monks are very talented, observed Mingma Gyalbo, another member of the monastery who also organizes races locally, however he noted that the sangha needed more support to in order to really succeed in their fleet-footed ambitions. "They don't have the technical know-how, like for their diet, or even proper shoes for running," he lamented. (Mail Online)
The massive earthquake that hit Nepal on 25 April and the violent aftershock on 12 May killed nearly 9,000 people and destroyed thousands of homes, displacing millions. The physical devastation also extended to hundreds of ancient monuments, monasteries, and temples. At a national level, government estimates put the number of destroyed and damaged sites of religious and cultural significance at around 2,900.