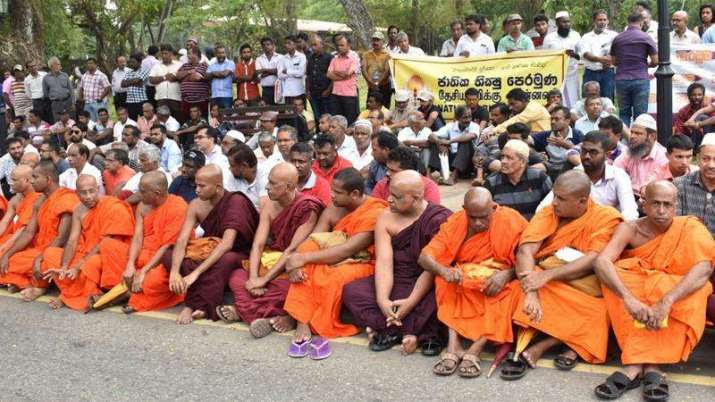 By Shyamal Sinha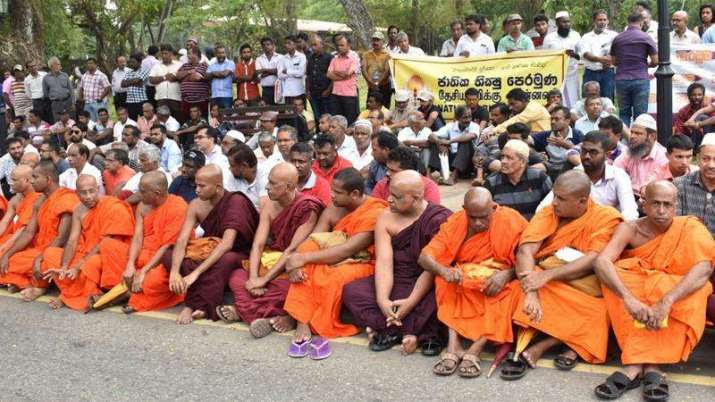 Buddhism beyond India took root in its surrounding nations and Sri Lanka was one of the lucky ones. Buddhism in India eventually died out and Sri Lanka currently has one of the oldest living Buddhist traditions in the world. About 70% of the citizens of our island nation are Theravada Buddhists while there are about 6000 Buddhist monasteries in Sri Lanka with over 15000 monks who have devoted their life to serve and preach Buddha's teachings.
Buddhist monks and activists gathered in their hundreds on the streets of Colombo on Friday to protest communal violence between majority Buddhists and members of Sri Lanka's Muslim minority that have resulted in at least two fatalities and compelled the government to declare a national state of emergency last week, the first time the measure has been used in seven years.
Riots erupted in and around the central city of Kandy early last week after a Sinhalese man died following an altercation over a traffic dispute with a group of Muslim men. Tensions escalated on 6 March, when the body of a Muslim man was discovered in a burned-out building. The ensuing riots and retaliatory attacks by Buddhist mobss over subsequent days have left two people dead, several dozen injured, with mosques attacked and dozens of homes and business destroyed.
Representatives of the National Bhikku Front said the silent demonstration in Colombo was a protest against the violence that risks re-opening barely healed rifts in Sri Lankan society. "Communal clashes are destroying national unity," said monks. "We must defeat this trend." (AsiaNews.it)
Police say they have since arrested the suspected instigators of the riots including their leader, a Sinhala man identified as Amith Weerasinghe, described as a known anti-Muslim activist.
Meanwhile, Muslim neighborhoods in Kandy that had been affected by the violence were reported to be calm on Friday, with shops and businesses reopening. On Saturday, Sri Lankan President Maithripala Sirisena appointed a three-member committee of retired judges to investigate the attacks, and announced the lifting of the curfew. Military personnel continued to patrol the streets amid concern over further violence.
According to a 2011 national census, Theravada Buddhists make up the majority in Sri Lanka, representing some 70.2 per cent of the population. Hindus accounts for 12.6 per cent, Muslims 9.7 per cent, and Christians 7.4 per cent. The clashes have stoked fears of renewed instability in the South Asian island nation, which is still recovering from almost 30 years of civil war.