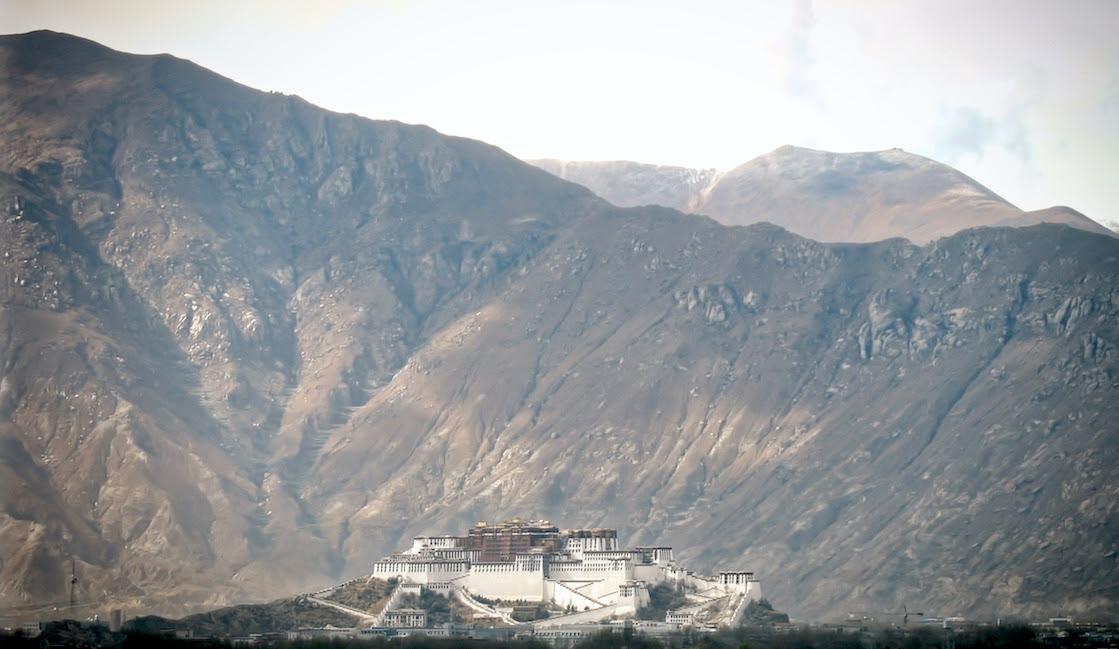 Large-scale Losar festivities have been curtailed in Lhasa. Photo by Craig Lewis
The Tibetan New year, also known as Losar Festival, is the most important festival on the Tibetan calendar. Based on the Tibetan Calendar, annual New Year celebration begins on December 29 and lasts 2 weeks.Tibetan New Year offers the travelers a great opportunity to enjoy the annual festive occasion with local Tibetans.
The local authorities in Tibet on Monday announced the suspension of "large-scale traditional religious activities" in celebration of Losar, the traditional Tibetan New Year, in Lhasa, citing the need to curtail the spread of the deadly novel coronavirus outbreak, now officially named COVID-19 by the World Health Organization.
The Buddhist Association of Lhasa said Buddhist monasteries in the ancient Tibetan capital had proposed the suspension with a view to protecting public health and avoiding situations that could accelerate the spread of the virus, according to the state-owned Xinhua News Agency. Other traditional Losar religious activities may be held inside monasteries in Lhasa, but are to be downsized in terms of duration and attendance.
"We all know the novel coronavirus is highly infectious and we understand the anti-virus measures," a resident of Lhasa, identified only as Tsering, was quoted as saying by state media. (XinhuaNews)
The move follows an official decision that took effect on 27 January to close all Buddhist monasteries and other popular sites and tourist attractions in Tibet to the public in the wake of the outbreak.*
At the time of writing, confirmed coronavirus infections in mainland China had reached 44,653, according to official data from the Chinese health authorities, with an official death toll of 1,113 people. The total number of infections in mainland China now far exceeds that of the 2002–03 SARS epidemic, which infected 5,328 people and killed 349 people, according to World Health Organization data. Global coronavirus infections are now reported to total 45,171, with two deaths so far reported outside of mainland China, compared with 8,273 SARS infections and 775 deaths worldwide in 2002–03.
The coronavirus is believed to have originated in an illegal wildlife market in the central Chinese city of Wuhan, in Hubei Province.
Traditional Losar activities may be held inside monasteries in Lhasa, but are to be downsized. From 
tibetpedia.org
All of the traditionally Tibetan regions controlled by China have now reported confirmed coronavirus infections. Only one case has so far been reported in Tibet, with 86 cases in Gansu Province, 18 in Qinghai, 436 in Sichuan, 59 in Xinjiang, and 154 in Yunnan, according to official data compiled by John Hopkins University.
According to state media, 23 cases have been confirmed in Sichuan's Garze Tibetan Autonomous Prefecture, with six in Gansu's Gannan Tibetan Autonomous Prefecture, one in Sichuan's Ngawa Tibetan and Qiang Autonomous Prefecture, three in the Haibei Tibetan Autonomous Prefecture of Qinghai province, and 15 in the Qinghai provincial capital of Xining.
The patient in Tibet, surnamed Zhang, 34, a resident of Hubei Province at the epicenter of the outbreak, is reported to have been discharged from hospital on Wednesday after receiving treatment. According to Xinhua, Zhang traveled from Wuhan to Lhasa by train from 22–24 January. He developed symptoms on 25 January and was confirmed to be infected on 29 January.
"After receiving treatment, the patient's temperature has returned to normal for 14 days, and two nucleic acid tests had negative results," said Puncog Zhaxi, president of the Third People's Hospital of Tibet. "In accordance with the country's latest novel coronavirus pneumonia diagnosis and treatment scheme and consultation of an expert team, the patient has met the standard of cured and can be discharged from hospital." (XinhuaNet)
"When I learned that I was a confirmed case, I felt great stress and was very upset" said Zhang. "The medical staff gave me meticulous care. I sincerely thank the doctors, nurses, and the Tibetan people," (XinhuaNet)
No further new or suspected cases have been reported in the Tibet Autonomous Region.
Predating the arrival of Buddhism in Tibet with roots in the Bon tradition, Losar begins on the first day of the lunisolar Tibetan calendar, which falls in February or March. Losar is traditionally celebrated over a 15-day period, with an emphasis on the first three days. The festival is now inextricably intertwined with Vajrayana Buddhist practices as well as Tibetan cultural activities, including Buddhist ceremonies, hanging prayer flags, folk dances, and community and family reunions. Families also visit Buddhist temples to offer prayers and gifts to monks. Losar is also observed in other countries with Vajrayana communities, although with variations in timing, traditions, and practices.
Separately, the Central Tibetan Administration (CTA) in Dharamsala, India, reported that Tibetan monasteries across India and the world have been holding mass prayer ceremonies, under the advice of His Holiness the Dalai Lama, aimed at easing the suffering of Tibetans in Tibet and "Chinese brothers and sisters, and people worldwide, as well as to pray for China's sustained and strengthened ability to combat the virus." (Central Tibetan Administration)
CTA president Sikyong Lobsang Sangay said he, too, was praying for Tibetan and Chinese people affected by the coronavirus: "There must be a lot of panic and fear among Tibetans in Tibet. However, based on scientific studies of the virus, it is dangerous at this stage of outbreak but it will surely be contained very soon. In the meantime, the most important practice is to follow the necessary precautions as instructed by health experts, in addition to observing collective prayers, as His Holiness the Dalai Lama has prescribed to his devout Chinese and Tibetan followers and similarly, other religious traditions." (Central Tibetan Administration)
Undoubtedly, the heart of New Year celebration and pilgrimage will take place in Lhasa. Then, travelling to the right place at the right time matters a great deal.