By  Shyamal Sinha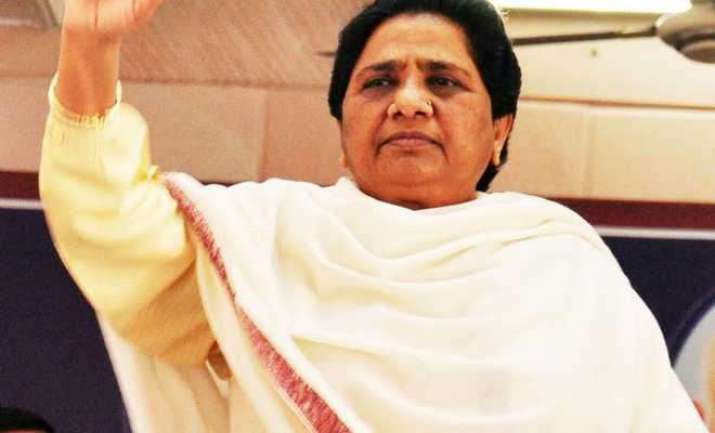 Mayawati president of the Bahujan Samaj Party (BSP), stated on 1 November that she would be forced to convert to Buddhism if the ruling Bharatiya Janata Party (BJP) would not change its mindset towards minority social groups.
BSP, which focuses on a platform of social change to improve the lives of the weakest strata of Indian society — the Bahujans or Scheduled Castes and Scheduled Tribes, Other Backward Classes, and religious minorities.
She accused the BJP of promoting a "casteist" agenda and tried to link its policies to controversial events such as the Gujarat's Una incident on 11 July last year, where several Dalits were assaulted amid accusations of skinning cow carcasses.
"I throw an open challenge to the BJP to change its casteist and communal mindset towards Dalits, Adivasis, Backwards, and also those who have changed their religion or else I will also have to take a decision towards changing my religion to Buddhism," said Mayawati at a party rally. (The Economic Times)
The BSP is a populist party, founded in 1984, claiming to represent the marginalized caste communities of the "Bahujans," or the "people in majority," who broadly fit into the officially designated social groups that are considered to be historically disadvantaged: Scheduled Castes, Scheduled Tribes, and Other Backward Castes (OBC). It also counts a share of Dalit Buddhists among its voting constituencies. At the rally, Mayawati claimed that she was waiting for Hindu leaders and people associated with the BJP to change their attitudes towards discrimination in the caste system, or else she would be forced to convert to Buddhism as a symbolic move reflecting one of the BSP's political heroes, Dalit constitutionalist and Buddhist national father Dr. B. R. Ambedkar.
Mayawati's threat may well prove to be fruitless. Notably, mass conversions to Buddhism by Dalits (which began under Ambedkar in 1956 as a public statement of "opting out" of the shashtras and their authority) have been statistically declining. Between 2001 and 2011, the number of people converting to Buddhism dropped by about 26 percent in Uttar Pradesh, the state where Maywati has been elected three times. There are also significant social and economic repercussions for being listed as a Buddhist neo-convert by the government. (The Quint)
Yet Hindu nationalists have cause for concern should Buddhist converts play a role counterproductive to their political goals. "The BJP, RSS (Rashtriya Swayamsevak Sangh) and Bajrang Dal are always seeking support based on the Hindu identity. When people reject Hinduism by embracing Buddhism, they also refuse to be part of their socio-political ambitions," said political activist Nawab Satpal Tanwar." (IndiaSpend)
The symbolism of Mayawati's anger towards the BJP is also adding to the crumbling Buddhist diplomacy of BJP leader and Indian PM Narendra Modi, who in recent years courted both domestic and international Buddhist organizations assiduously as part of his broader political platform. Individuals like the Dalai Lama, as well as powerful forces like the International Buddhist Confederation and the Ministry of Culture, have all played direct or indirect roles in Modi's plans. His largely forgotten Buddhist battle buses, campain busses decked with Buddhist slogans that crossed Uttar Pradesh (also claiming the political mantle of Ambedkar) canvassing for votes for the BJP in 2016, were met with widespread skepticism, along with persistent controversies swirling around the "Dhamma Chakra Yatra" leaders.
While caste discrimination is illegal under the Indian Constitution, the culture of caste permeates Indian society and politics, with religion inevitably drawn into the fray given that castes are often affiliated with different spiritual traditions.