By – Shyamal Sinha
Meeting on sidelines of annual forum could be an opportunity to improve bilateral ties after protracted border dispute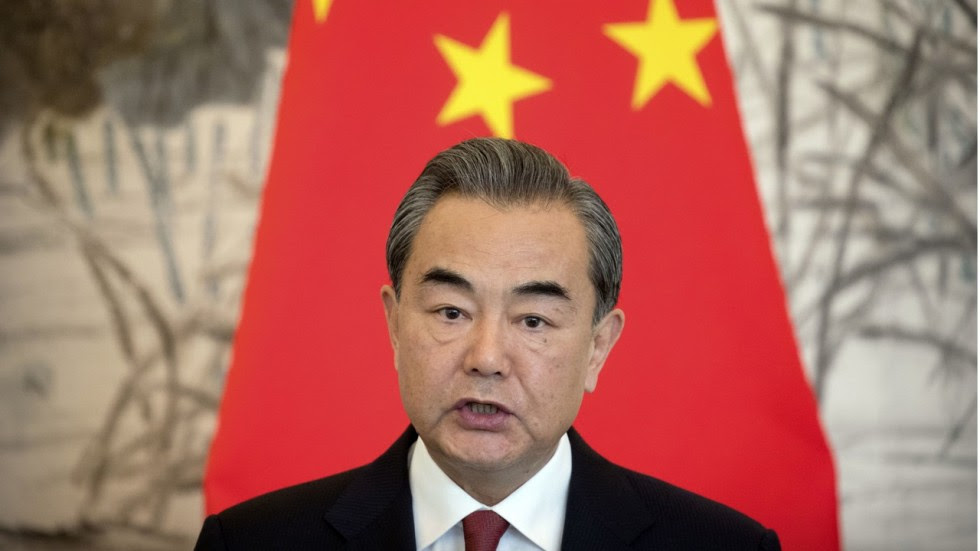 He will meet his Indian counterpart Sushma Swaraj and top leaders on the sidelines of the annual meeting of foreign ministers from Russia, India and China (RIC), Indian media reported on Monday, in what will be the first high-level talks between Beijing and New Delhi since the start of President Xi Jinping's second term.Xi Jinping may have opened China's Communist Party Congress as "first among equals," but he walks away as much more than that. He's now likely the most powerful leader this country's known since Mao Zedong.
By far, he is first among 1.4 billion.
No dates have been given for Wang's visit, but it could provide an opportunity to improve bilateral ties between the two countries after a protracted border dispute at the remote Doklam plateau – claimed by both China and Bhutan, an ally of India – that ended with a mutual "disengagement" in late August.As per Chinese claims, Doklam is located in the Xigaze area of Tibet, bordering the state of Sikkim. However Bhutan was not a party to the Convention.In 1949, Bhutan signed a treaty with India giving allowance to India to guide its diplomatic and defense affairs.
Shortly after the 73-day stand-off, Xi and Indian Prime Minister Narendra Modi met on the sidelines of the BRICS summit in the Chinese port city of Xiamen and agreed to move forward.
In letter to Tibetan herders, Xi sends message on China's border row with India
Wang was supposed to attend a RIC meeting of foreign ministers in April but the trip was cancelled due to scheduling problems. Beijing had earlier that month lodged a diplomatic protest with India over the Dalai Lama's visit to Arunachal Pradesh. But the Chinese foreign ministry later dismissed the suggestion that the two events were related.
Regional experts said that in the aftermath of the Doklam crisis, the two sides could engage in a more focused discussion in December.
"The meeting could see an exchange of views on bilateral relations – both progress and problems – and perhaps they will explore new ideas and take a fresh look at some of the pressing issues and irritants," according to Rajeev Chaturvedy, a research associate with the Institute of South Asian Studies at the National University of Singapore.
The Chinese foreign ministry did not immediately respond to inquiries about the trip.
US to help India balance China's power under Donald Trump's new Asia strategy, ex-CIA official reveals
Rohan Mukherjee, an Asian affairs expert at the Yale-NUS College in Singapore, echoed that view.
"By and large, the emphasis of both sides is likely to be on moving forward on a cooperative footing and adhering to peaceful methods of resolving future incidents along the border," Mukherjee said.
"But unfortunately, structural factors such as India's and China's growing power and interests will make cooperation architecture difficult to create and maintain."
Before the military stand-off, a US$50 billion Chinese investment in the China-Pakistan Economic Corridor – part of Beijing's belt and road trade plan – had also troubled India, since it runs through contested territory in Kashmir that India claims as its own.
The troops may have stepped back, but the China-India dispute in the Himalayas is far from over
Long Xingchun, a South Asian affairs expert at China West Normal University, said New Delhi was wary of Beijing's ambitious trade and infrastructure initiative, but China needed India's support.
"China doesn't want to have any conflict with India, since it doesn't pose any major threat to Chinese national and regime security. And given that India is increasingly moving closer to the United States, China's main geopolitical rival, it's a country that Beijing wants to win over," Long said.
US Secretary of State Rex Tillerson told a Washington think tank this month that the US wanted to work with India over the next century to promote a "free and open" Asia-Pacific region led by prosperous democracies.