On his arrival at Gaggal Airport, His Holiness the Dalai Lama was received by Speaker of Tibetan Parliament-in-Exile Khenpo Sonam Tenphel, officiating  Sikyong Tharlam Dolma Changra, Security Kalon Dolma Gyari, Tibetan Institute of Performing Arts and Tibetan Youth Congress.
Hundreds of Tibetans, holding ceremonial Tibetan white scarves and incense sticks, lined the streets to warmly welcome His Holiness the Dalai Lama. Acting Chief Justice Commissioner Karma Dadul, Deputy Speaker Dolma Tsering, Justice Commissioner Tenzin Lungtok, Department of Information and International Relations Kalon Norzin Dolma, Election and Public Service Commissioner Wangdu Tsering Pesur, Auditor General Pema Dadul Arya, Members of Tibetan Parliament-in-Exile, Secretaries of different Department of the Central Tibetan Administration and the heads of Tibetan non-governmental organisations received His Holiness the Dalai Lama near Tsuglagkhang.
His Holiness the Dalai Lama will give two-day teachings on Chandrakirti's Entering the Middle Way in conjunction with the auto commentary (uma jukpa rangdrel thok ney) in the mornings at the request of a group of Southeast Asians at the Main Tibetan Temple from 15-16 September 2022.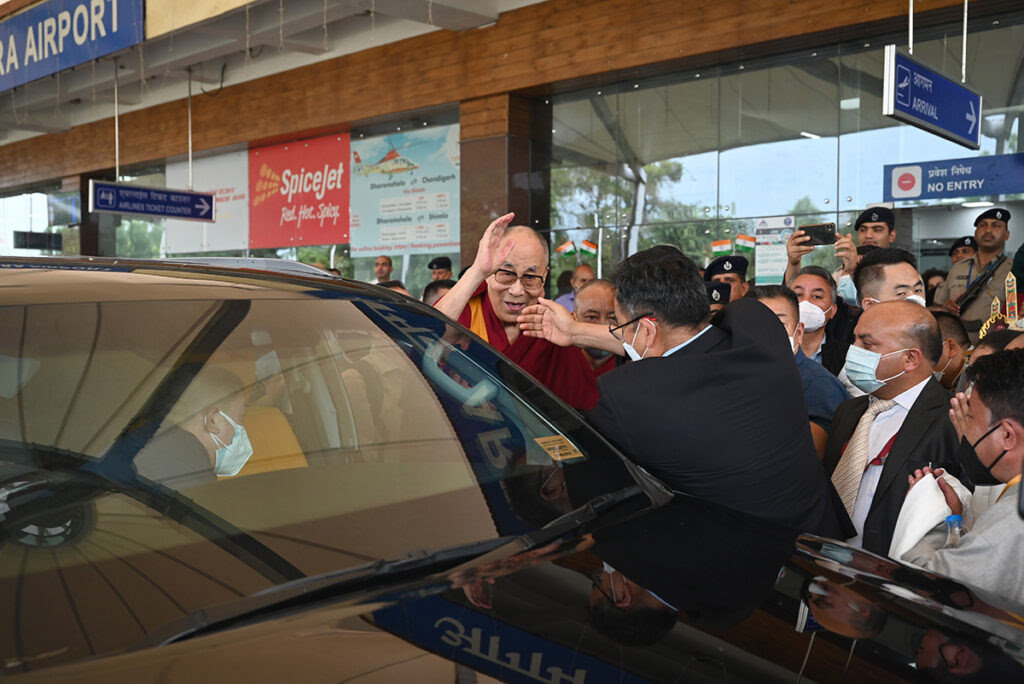 source  — CTA