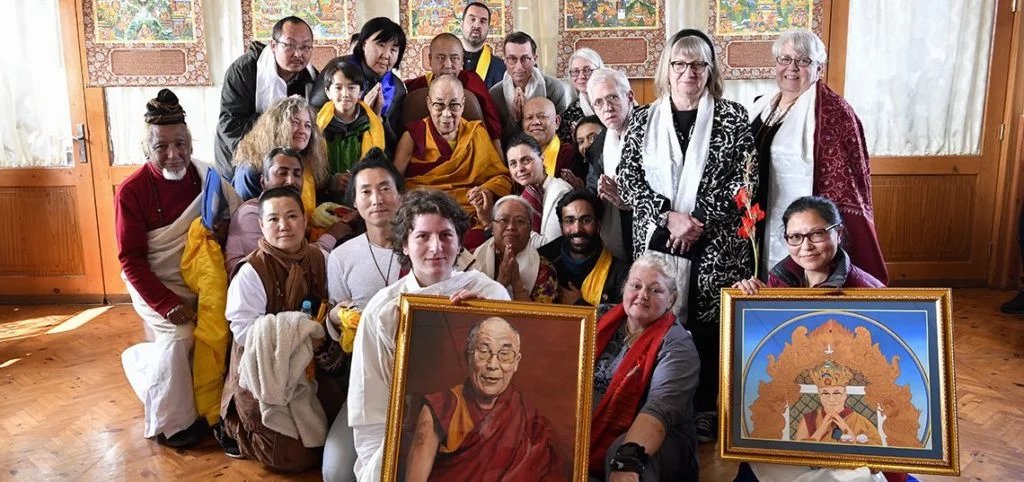 Bodhgaya: His Holiness the Dalai Lama  addressed a group of foreign devotees at his residence in Bodhgaya, emphasising on "human compassion and warm-heartedness as the basis of happiness". He cited scientists' findings that acknowledge the Buddhist principle stating, "basic human nature as more compassionate" and that constant anger and hatred to be depleting the immune system.
Adding that humans are social animals, His Holiness mentioned how individual happiness depends on community and humans from birth are dependent on others' affection.
"From the beginning of our life till the end, human compassion is the key," said His Holiness. He further justified that warm-heartedness is not a religious matter and one should practise compassion in daily life.
In addition, His Holiness stated that compassion towards one's enemy is real compassion. The enemy is, after all, a human brother and sister and hence His Holiness suggested to uphold compassion over hatred at all times.
He noted that while practising compassion might not solve the problem it will give the practitioner peace of mind and allow them to develop compassion.
Applying the similar method to Chinese hardliners, His Holiness said that while their action might require a response in the form of public criticism, His Holiness affirmed that he practise compassion and forgiveness towards the actors, and even though it did not solve the issues it allowed him a peace of mind.
Finally, His Holiness e spoke about the basic emotional, mental and physical need that binds the 7 billion population and the potential within all to achieve it.