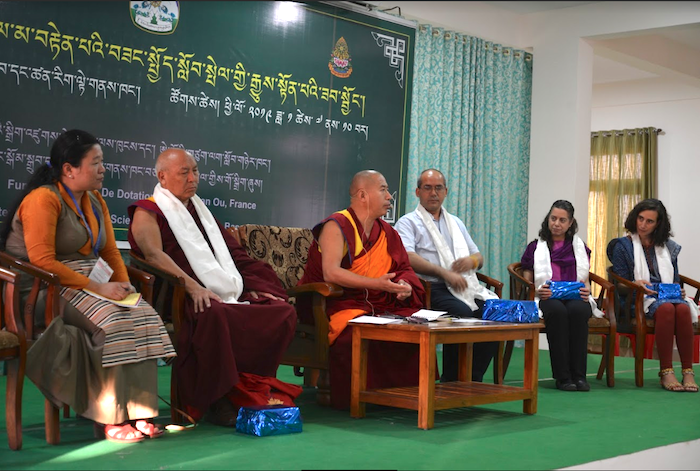 By  Shyamal Sinha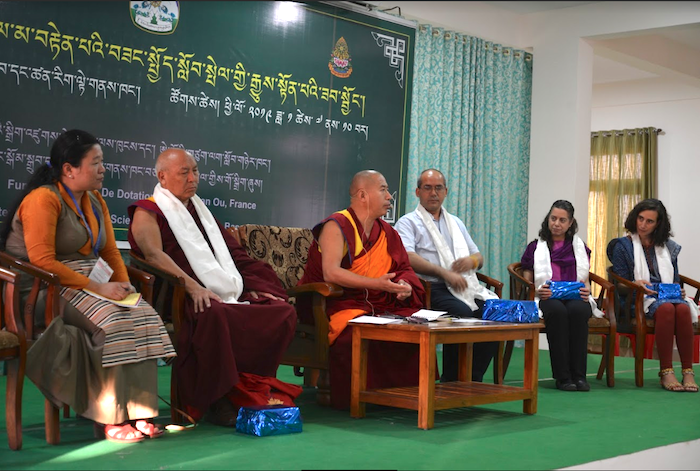 The closing ceremony on Thursday was presided by Geshe Lobsang Samten, Abbot of the Drepung Losel Ling Monastery and attended by the organising committee and facilitators which included Geshe Lhakdor, Chairman of the Education Council, DoE, Geshe Lobsang Tenzin Negi, Professor at Emory University, Jennifer Knox and Christa Tinari, SEE Learning educators from the US and Tenzin Pema, Education Council, Department of Education.
62 participants including 21 Tibetan Middle school teachers, Education Officer of Snow Lion Foundation Nepal, Philosophy lecturer of the College for Higher Tibetan Studies Sarah, Director and staff from Tonglen school in Dharamsala, staff of LHA Charitable Trust in Dharamsala, teachers from Manjushri Di-chen Buddhist Learning Center, Nepal and from different Indian schools and foundations including Vana Foundation and Labhya Foundation participated in the workshop.
The workshop mainly focussed on introducing the Framework of the Social, Emotional and Ethical Learning (SEE Learning) and the SEE Learning Middle School curriculum.
The SEE Learning Programme (Social, Emotional and Ethical Learning (SEE Learning) will be launched internationally in New Delhi from 4 – 6 April 2019. The event will be graced by Nobel peace laureates His Holiness the Dalai Lama and Kailash Satyarthi.
At the workshop, Geshe Lhakdor and Geshe Lobsang Tenzin presented the rationale of the SEE Learning; Jennifer Knox and Christa Tinari conducted a number of activities to enable the participants to gain critical insight into the topics.
In the span of four days, participants engaged in a rigorous discussion on Secular Ethics, SEE Learning and actively interacted with Geshe Lhakdor and Geshe Lobsang Tenzin. The teachers also discussed and exchanged ideas on implementing projects related to Secular ethics in their respective schools.
Held at Drepung Losel Ling Meditation and Science Center, the workshop was co-funded by Fonds De Dotation Mon Kontan Ou, France and Center for Contemplative Science and Compassion Based Ethics, Emory University.
-Filed by Department of Education