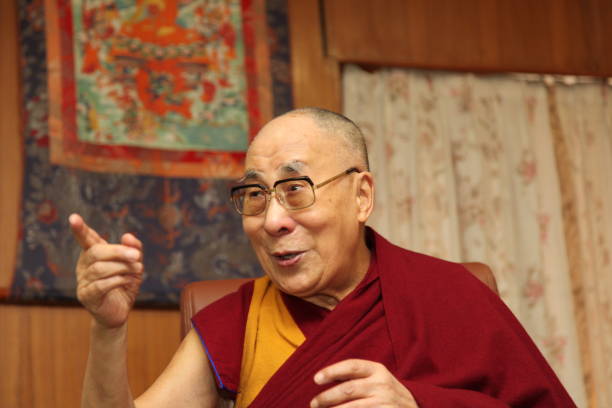 -By NDTV
Kolkata: China is expected to interfere in the succession of the Dalai Lama, and anticipating that eventuality, the Tibetan government-in-exile has worked out a plan for a democratic transition of the leadership role by the spiritual .
In an interview to PTI, President of the Tibetan government-in-exile Penpa Tsering pointed out that a replay of the 1995 appointment of a rival Panchen Lama by the Communist government of China while a boy chosen by the Dalai Lama as the incarnate of the Lama was whisked away from the public eye, can be expected.
"What happens after the present Dalai Lama is no more, is a big challenge for the Tibetans, especially if the Sino-Tibetan conflict is not resolved," he said on Tuesday.
"We believe China will definitely interfere with the succession process of the Dalai Lama… They have been preparing for that for the last 15 years," he added.
Tsering, who also holds the title of Sikyong, stated that the Chinese government issued a "diktat" in 2007 on the need for it to be involved in the succession of all reincarnate Lamas.
"This was done, aiming at using religion as a political tool… (Even) though China should not have any role nor any other government," he said.
"They (Chinese) intervened in 1995 when they chose a boy (Gyancain Norbu) as the Panchen Lama. The boy recognised by His Holiness (the Dalai Lama) as Panchen Lama (Gedhun Choeyi Nyima) was whisked away and we still have no news of whether he is alive," he said.
Nyima has not been seen by any independent observer since May 17, 1995. While the Chinese government claims he lives a "normal" life, Tibetan exiles and human rights groups believe that he is being held at a "Chinese gulag as a prisoner of conscience".
Tibetan Buddhists believe that the soul of a high Lama or "living Buddha" after his death may be reborn as "soul boy" and can be found through the interpretation of arcane signs.
"Communist China professes not to believe in religion, yet it wants to interfere in what is a purely a religious function," rued Tsering, adding that the Dalai Lama in jest has said that if the "Chinese government is so interested in re-incarnation, it should study Tibetan Buddhism".
To prepare the world and Tibetans for the day when the 14th Dalai Lama passes away, a six-point plan has been prepared. The cornerstone of the plan, Tsering said, is a democratic transition.
While the religious leadership remains with the Dalai Lama, since 2011, the political leadership of the Tibetan community has devolved on the directly elected Sikyong or president of the Tibetan government-in-exile. Till then, the temporal head of the Tibetan government-in-exile elected by the 'Kashag' or parliament-in-exile was 'Kalon Tripa' or prime minister with the Dalai Lama as the overall head. Click here to read more.