Department of Religious Affairs, Ministry of Culture, to lift the spirit of Buddhism on Visakha Bucha Day 2021 by inviting Buddhists to attend religious activities online due to Covid-19 restrictions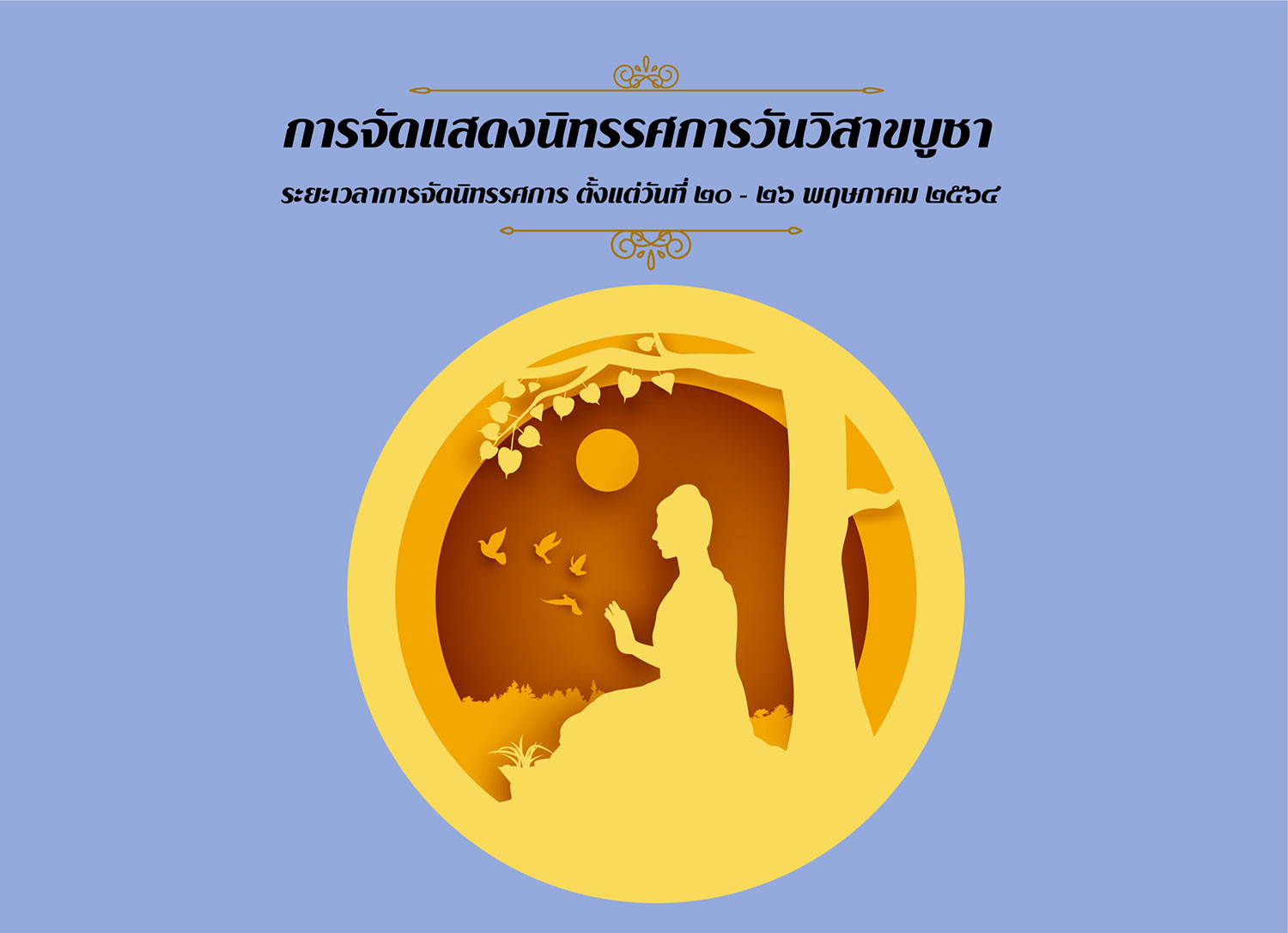 By   —  Shyamal Sinha
Culture Minister, Ittipol Khunplome, has revealed that the resurgence of Covid-19 has again put a limit on Visakha Bucha Day religious activities, hosted annually by the Department of Religious Affairs (DRA) in cooperation with the clergy and other public and private businesses.
In Thailand, Buddha's birthday is known as Visakha Bucha Day.When is Buddha Purnima?
Buddha Purnima is the most sacred day in the Buddhist calendar. It is the most important festival of the Buddhists and is celebrated with great enthusiasm.
Although Buddhists regard every full moon as sacred, the moon of the month of Vaisakh has special significance because on this day the Buddha was born, attained enlightenment (nirvana), and attained parinirvana (nirvana-after-death of the body) when he died.
To help flatten the curve of the contagion, this year's activities on 26 May will now strictly follow preventive measures from the Ministry of Public Health. Buddhists are thereby encouraged to participate in Visakha Bucha Day 2021 "new normally" via online platforms.
The minister also addressed the ongoing cooperation between DRA and a network of clergy to host online activities from 20-26 May, to promote understanding of the essence of Buddhism. Religious practices, such as making offerings to the Buddha, will be broadcast live on the NBT channel from Wat Phra Chetuphon Vimolmangklararm on 26 May from 8.30 pm to 9 pm, along with the chanting of Buddhist mantras and traditional candle-lit temple walks.
Organisers have also put together an online exhibition of the Buddha's life. Thus Buddhists at home can still join Visakha Bucha Day celebrations through the Stay Home, Make Merit app. Essential doctrines, insights and sermons from several monks of repute are also featured on the platform. Visitors can also write down their resolutions to perform good deeds using the Buddha's teachings as guidance. Candle-lit temple walks can be safely joined online at www.เวียนเทียนออนไลน์.com.
To support the continued promotion of Buddhism, a Visakha Bucha Day E-Booklet is available at no cost on "Stay Home, Make Merit" application, DRA's Facebook page, and www.dra.co.th.
On Buddha Purnima, people dress in white clothes and give out kheer (a rice pudding) as, according to legend, a woman named Sujata once offered Gautam Buddha kheer on his birthday and it has since become a tradition.
The dharmacakra or dharma wheel is a symbol often seen during Vesak. It is a wooden wheel with eight spokes. The wheel represents Buddha's teaching on the path to enlightenment. The eight spokes symbolize the noble eightfold path of Buddhism.
source – Bangkok post