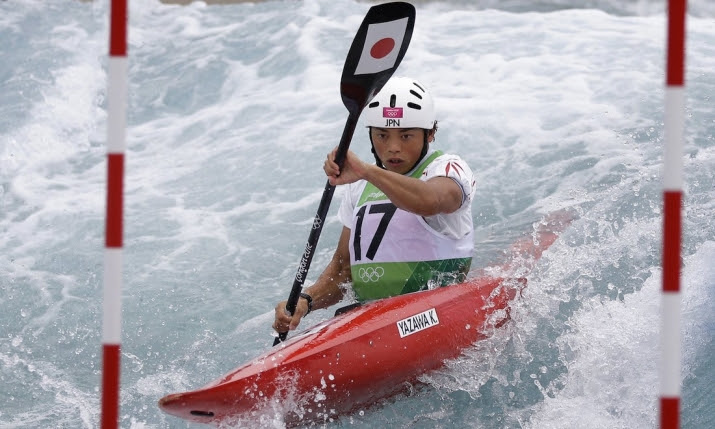 By Shyamal Sinha ,New Delhi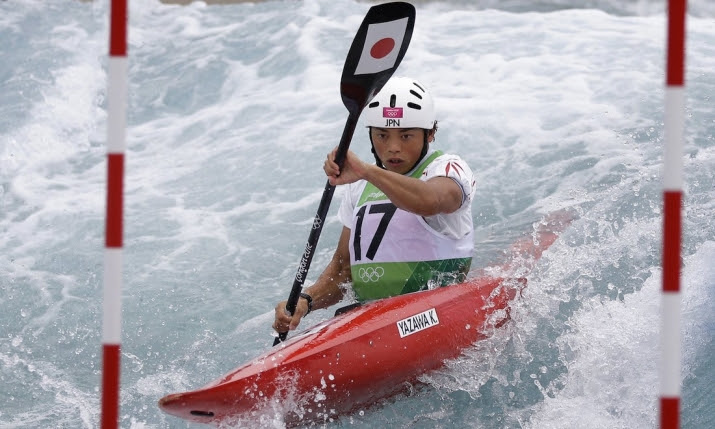 Olympic hopeful Kazuki Yazawa aims to bring back a medal in his third attempt at the games. Fromtheguardian.com
 2016 Summer Olympics get underway in Brazil, slalom canoeist Kazuki Yazawa, who is representing Japan, may be unique among the hundreds of hopeful athletes competing at the games in the hope of bagging an Olympic medal in that he is also a full-time Buddhist monk.
Since 2013, Yazawa has been a novice monk at Daikanjin, a temple in Japan's Nagano Prefecture that forms part of the historic temple complex Zenko-ji, which dates back to the 7th century. Founded before Buddhism in Japan split into different schools, Zenkō-ji represents both the Tendai and Jōdo-shū schools of Buddhism.
Yazawa's participation in Rio de Janeiro marks the third time that the 27-year-old has competed at the Olympic level. Yazawa first entered the men's K-1 canoe slalom at the 2008 Beijing Olympics, where he was unsuccessful in passing through the qualifying round. He put on an improved performance in London in 2012, where he qualified for the final round of the same event and finished 9th. In April last year, Yazawa won the all-Japan canoe slalom tournament and in the following September qualified for the Rio de Janeiro Olympics at the Canoe Slalom World Championships the following September.
This time around, Yazawa is hopeful of bringing back a medal from the Olympics, although he tempers his optimism with a slightly philosophical outlook that might reflect his new calling, saying: "I hope to give my best performance that I can on the grand stage of the Olympics, and come back to Japan with a good feeling." (The Japan Times)
Yazawa's decision to take monastic vows was inspired by his mentor Kenei Koyama, chairman of Nagano's canoeing association and also the head priest of Buddhist temple in Negano. "Someday, I want to be a person like Koyama who can help athletes with problems," Yazawa noted. (The Asahi  Shimbun)
Yazawa has had to balance training for the Olympics with his
commitments as a Buddhist monk. From asahi.com
The obligations of his new calling mean that the time Yazawa was able to devote to training in the run-up to this year's Olympics was less than half of what he spent preparing to compete in London in 2012. He headed to the Saigawa River from the temple after 3pm to practice for about 90 minutes a day, six days a week, followed by either running or a gym workout. "I never had the intention of balancing the two," he said. "When I started as a Buddhist priest, I had decided that my main job would be as a priest and that my life as a canoeist would be done in my spare time." (The Japan Times)
Rising at dawn every day for prayers, chanting, and meditation practice, Yazawa conceded that he has yet to become as adept in his Buddhist practice and he is as an athlete, as he learns his learning his chants and grows accustomed to spending long hours seated on the floor. "I haven't got used to sitting on the heels of my feet yet," he admits with a smile.
The senior monastics at Zenko-ji are behind Yazwa all the way. "If you can win, nothing would surpass that," Kansho Kayaki, Deputy Chief Priest at the temple. "Regardless of the results, we hope you will stay healthy, avoid injuries, and complete the games." (The Japan Times) Yazawa will be competing at his third Olympics in Rio, following Beijing and London. Win or lose, he is taking a philosophical approach.
"This time, I think I'm more at ease," Yazawa said. "I think I'll be able to enjoy the Games."