By  Shyamal Sinha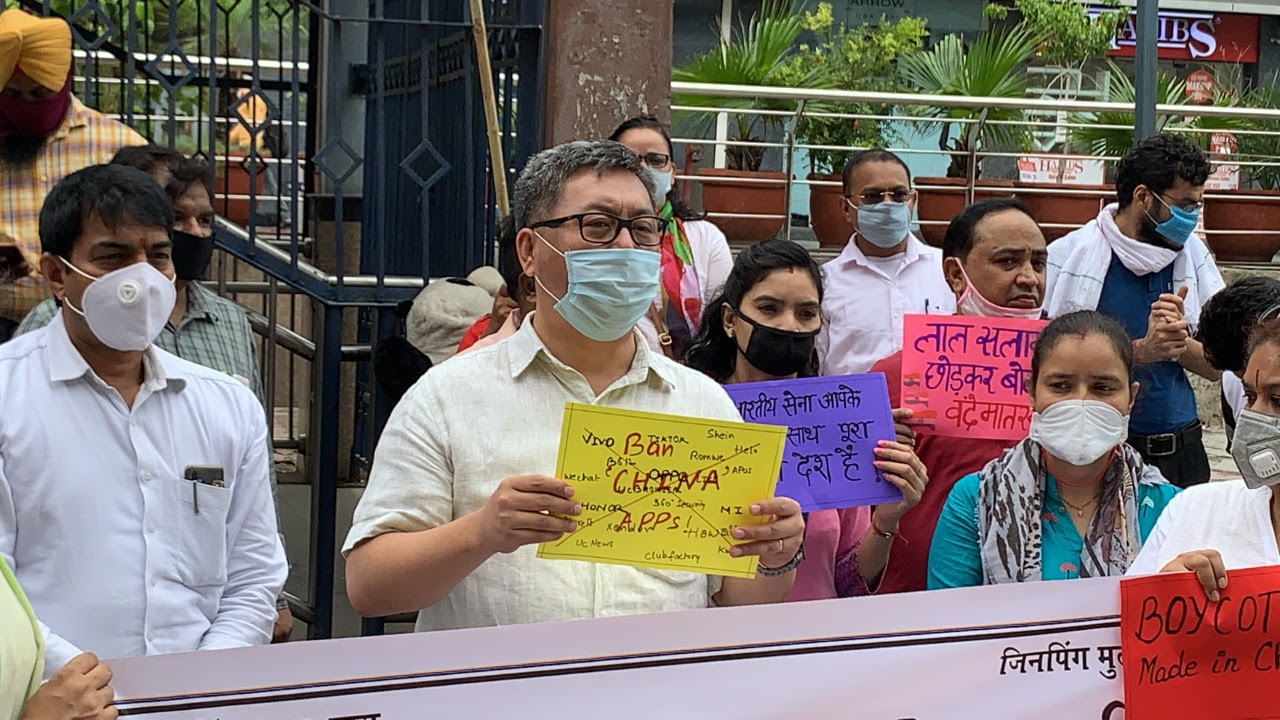 ITCO Coordinator along with members of Bharat Tibet Sahyog Manch hold placards, calling for the boycott of Chinese goods.
At present, the India-Tibetan Cooperation Forum is massively spreading the freedom of Tibet under the guidance of Hon'ble Indresh ji throughout the country, along with the task of highlighting China's expansionist policies at a fast pace.
The Delhi Chapter of Bharat Tibet Sahyog Manch in Shahdara District organized Boycott Chinese goods cum Mass Public Awareness Campaign to ban Chinese products and burned Chinese President Xi Jinping effigy by the district members at 10 am on 20/6/2020 near Nirman Vihar Metro Station in Delhi.
The keynote speaker of the program Shri Pankaj Goyal ji who is a former RSS Pracharak and current General Secretary of Bharat Tibbat Sahyog Manch, in his address, demanded the Government of India to confer "Bharat Ratna" to exiled Tibetan Spiritual Leader His Holiness the 14th Dalai Lama who has been advocating peacefully for the rights of his countrymen who are being tortured by the Chinese Government.
Considering Tibet as an independent nation, the border of India must be shown with Tibet on the political map of India.
Tibet's independence should be supported at international forums. Addressing the demonstrators present, Mr Goyal quoting that Nepal from centuries has cultural and social relations with India said that our Nepali brothers and sisters are of simple nature and as such you don't let imperialist China take advantage of your innocence. He further said that Nepal should take a lesson from the Chinese occupation of Tibet in 1950 and save the sovereignty of their country by not adhering to Chinese tricks. He concluded his address by calling for the independence of Tibet and the strategic importance of Kailash Mansarovar for India.
The program was coordinated under Shri Virak Jain and it was successfully hosted by District General Secretary Shri Himanshu Goyal.
–Filed by ITCO Delhi
Bharat Tibet Sahyog Manch carries out Boycott Chinese Products Campaign.
Bharat Tibet Sahyog Manch carries out Boycott Chinese Products Campaign.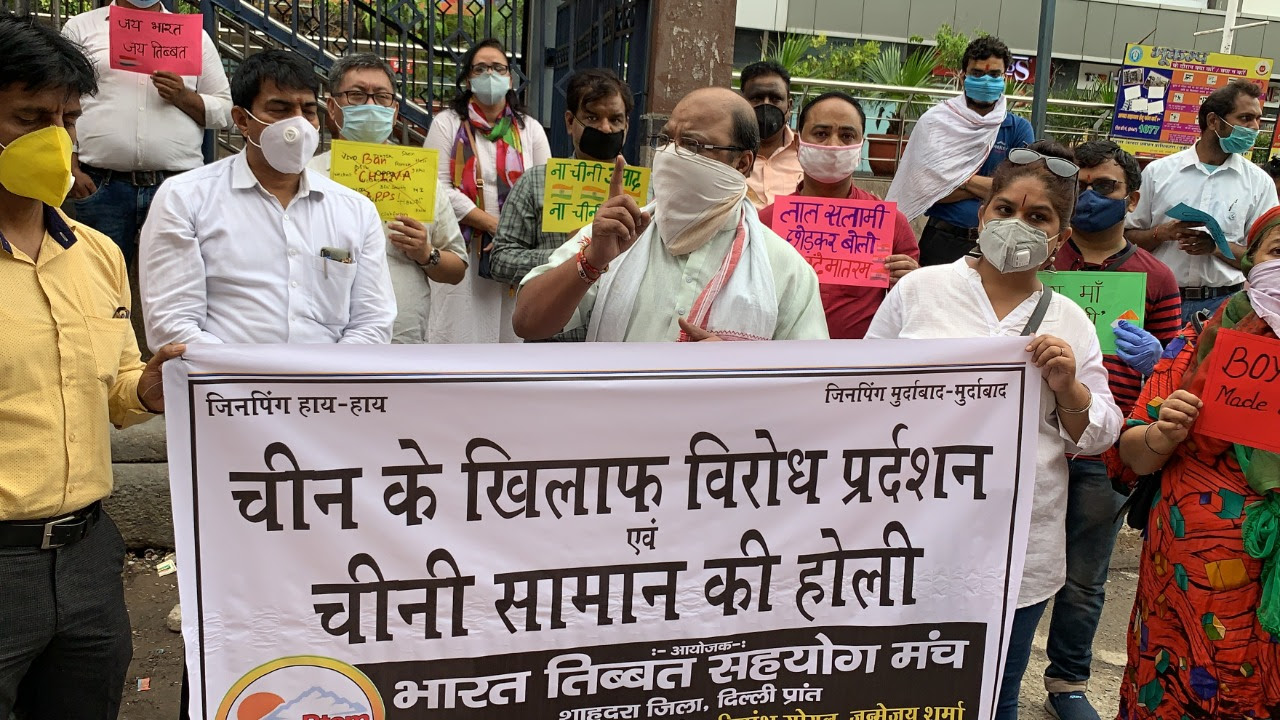 Bharat Tibet Sahyog Manch carries out Boycott Chinese Products Campaign.
After Chinese occupation of Tibet in 1949, India's frontiers came into contact with Communist China and the centuries-old peaceful coexistence was disintegrated. The Himalayas have become sensitive today and need protection.