By Shyamal Sinha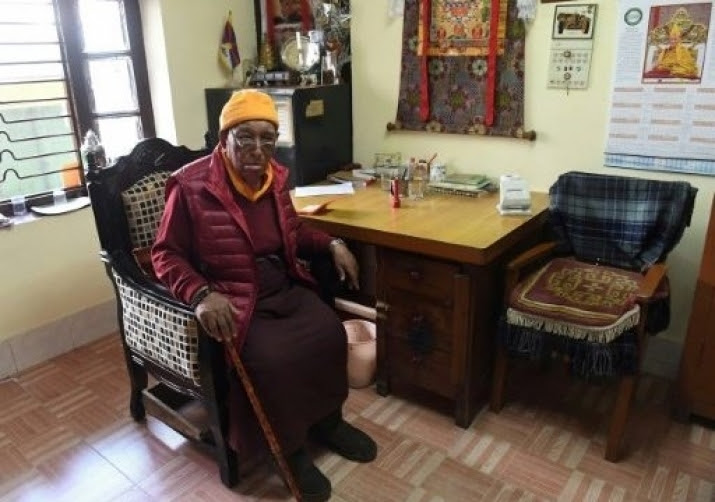 Dr. Yeshi Dhonden was born in Lhoka, Tibet on 15th May 1927 to Mr. Tashi Tsering and Mrs. Metok Dolkar. His family comes from the popular medical lineage of Ngok Lotsawa and Ngok Choeku Dorjee. He is very genius that he has finished his medical training at a very tender age of twenty. In 1960 he took up the challenge to found Men Tsee Khang, the Tibetan Medical College and was succeeded.He was both Director and principal until 1979.
Yeshi Dhonden, a Tibetan monk who earned renown after working for some 20 years as personal physician to His Holiness the Dalai Lama, today continues draws visitors from the Tibetan diaspora and all over the world seeking alternative treatments for a variety of health conditions ranging from back pain to cancer and degenerative diseases. "If the sick come to me, I will take care of them," says Dhonden from his private clinic in McLeod Ganj, a suburb of Dharamsala in the far northern Indian state of Himachal Pradesh. (France 24)
A practitioner of traditional Tibetan medicine, Yeshi Dhonden was born on 15 May 1927 in the village of Namro in central Tibet's in Lhoga District. He entered monastic life when he was six years old and, from the age of 11, studied at Chagpori Tibetan Medical Institute in Lhasa under Khyenrab Norbu, passing his exams with distinction at 20. In 1959, he accompanied the Dalai Lama when he fled Tibet for India, where he was instrumental in the founding of the Tibetan Medical and Astro-science Institute (Men-Tsee Khang) in Dharamsala. He continues to practice in Dharamsala from a private clinic he established in 1969.
Despite his advancing years, Dhonden still relies on his senses to ascertain the health of vital organs and diagnose his patients' ailments. "I don't go for tests like X-ray and all. I trust myself. I just test the pulse and the urine," he said, explaining that the color, bubble formations, sediment, and smell of urine samples are all taken into account when making a diagnosis. (France 24)
Although few scientific studies have been carried out to corroborate the efficacy of Dhonden's traditional treatments, this ancient Tibetan science is growing into a popular form of alternative medicine. In April, both China and India submitted rival applications for Tibetan traditional medicine to be included on a UNESCO list for intangible cultural heritage, and in 2010, the Indian government officially recognized Tibetan medicine as a "science of healing" and included it within the country's healthcare system.
Traditional Tibetan medicine, also known as Sowa-Rigpa, employs a complex approach to diagnosis that incorporates techniques such as pulse analysis and urinalysis, and treats ailments through the application of behavior and dietary modification, naturally sourced medicines composed of herbs and minerals, and physical therapies, such as acupuncture, moxibustion, cupping, and blood-letting. It also emphasizes Buddhist spiritual practices, including meditation and prayer.
"We believe diseases are caused when our inner energies are imbalanced," said Tsewang Tam Din, a medical practitioner at Men-Tsee Khang in McLeod Ganj. "The idea behind our medicine system is that one should not have to take medication all his life for chronic problems like arthritis and diabetes." (France 24)
The systems of Tibetan medicine combine traditional Tibetan knowledge and treatments, Indian Ayurvedic treatments, and traditional Chinese medicine, and is founded on the belief that the causes of all illnesses are ultimately rooted in the three poisons: ignorance, attachment, and aversion. Based on four key root texts, believed to date to the 12th century, the system classifies thousands of diseases into separate categories that are treated with unique compounds of herbs and minerals mostly sourced in the Himalayas.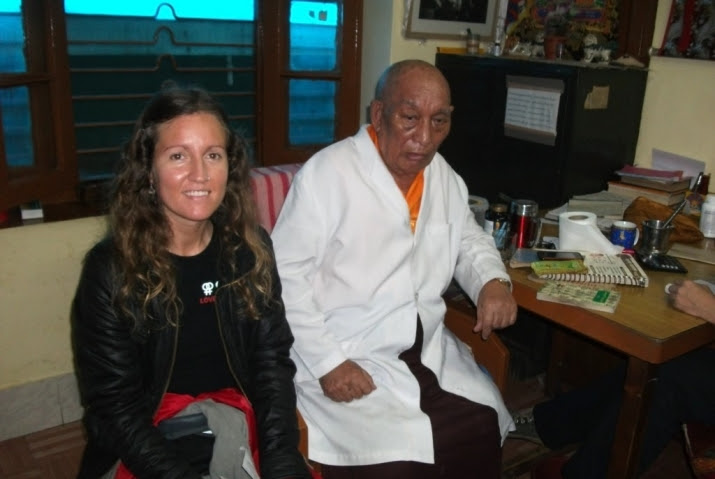 The lack of standardization and dearth clinical trials studying the effects of these traditional treatments, however, means universal acceptance of Tibetan medicine is likely to take some time. "I know of anecdotal examples where people with terminal diseases have lived much longer than predicted after taking Tibetan medicine," observed cardiologist D. Prabhakaran of the independent Public Health Foundation of India in New Delhi. "I think there's a lot of empathy towards the patient in Tibetan medicine. Basically it comes from the thinking of Buddhism and that may be one of the reasons why it's becoming more popular." (France 24)
Dr. Yeshi Dhonden is one of the foremost Tibetan doctors of the world.Over the last 50 years, he has successfully treated patients with all kinds of ailments. One of his specialties is cancer. He has treated thousands of cancer patients from all over the world, including women with breast cancer. His treatment basically includes ancient Tibetan herbal therapies. He is a successful doctor in treating diseases such as AIDS and cancer.
He even gave life to the patients who are in last stage.