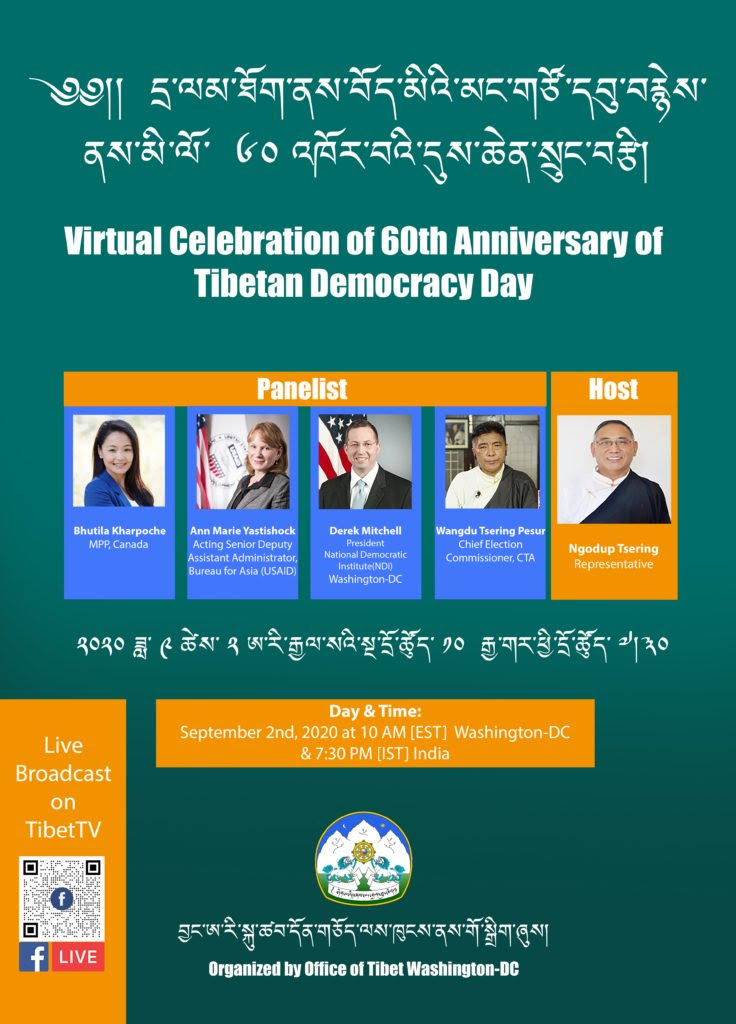 By Bureau Reporter
Washington DC: Tibetan Democracy Day is celebrated every year on 2nd September. In 2011, His Holiness the Dalai Lama devolved all his political authority to the democratically elected President (Sikyong) of the Central Tibetan Administration—thus fulfilling his vision of fully democratizing Tibetan polity.
This year marks the 60th year of the founding of Tibetan Democracy Day. To note, the CTA General Election to the office of Sikyong and Tibetan Parliament-in-exile will take place in a few months.
The Office of Tibet-DC is hosting a virtual celebration of Tibetan Democracy Day on September 2nd at 10am EDT/7:30PM IST.
Distinguished speakers from US and Canada will address the importance of democracy and its challenges, and the event will be followed by a Q&A with CTA's Chief Election Commissioner and Presidents of North America Tibetan Associations. The event will be presented through TibetTV.
-Filed by Office of Tibet, Washington DC
source – cta