By Staff Writer
Zanskar: His Holiness the Dalai Lama initiated the conferring of Avalokiteshvera Initiation (chenresig chaktong chentong wang) and 'Praise to the 17 great masters of Nalanda University' at Photang Teaching Ground, Padum, Zanskar, Jammu & Kashmir, Ladakh on 17 July 2017. More than 10,000 people gathered from different regions of Zanskar and Ladakh area.
His Holiness began initiation by expressing the definition on 'Praises to the 17 great master of Nalanda University'.
"Buddha has strongly disagreed with the caste system; in Indian caste system also Brahmins do not share water of well with Shudras," His Holiness says, before conferring the teaching.
"Once I went to China and stayed there. I met Mao several times; one day Mao told me Buddha is a revolutionary. He is a staunch supporter against caste system in India."
His Holiness mentioned that caste system was an offshoot from a feudal system in India. "Now we are into democracy system these days," he said.
No religion speaks of discriminating against one person or the other, just because they are from the low class. All religions preach only one thing, which is love.
"In Buddhism, Buddha stands against caste system before 2600 years ago. It is against the Buddha and the Dalai Lama, if you still continue to practice caste system" he revealed.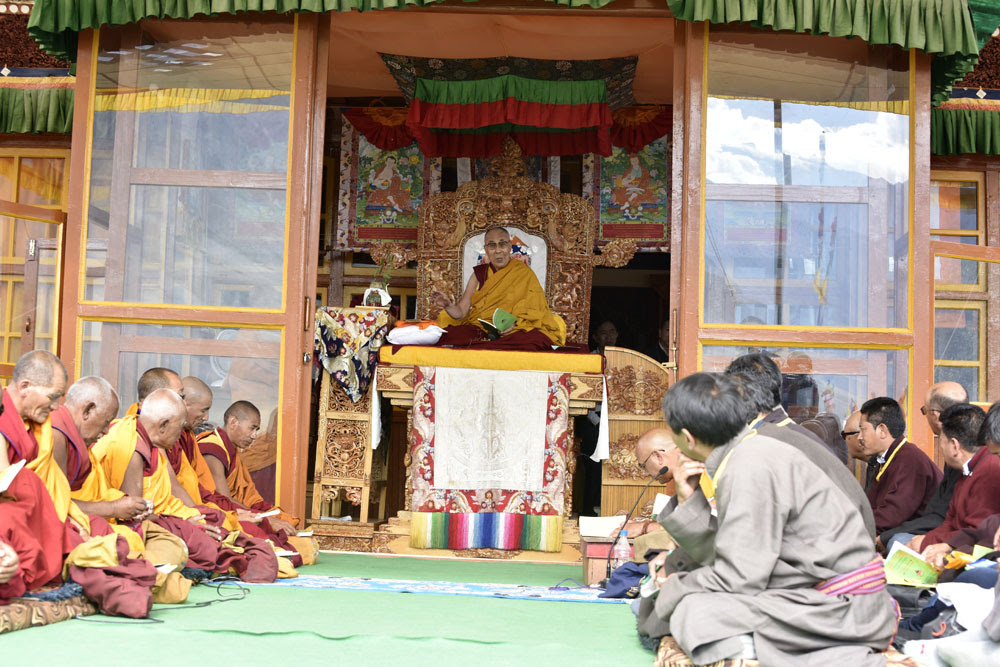 "I used to take initiative by taking photos with those so called lower caste and take photos to show the equality. Gradually caste system should be abolished or it will have harmful impact on Buddhism.
"I don't know whether it is true or not. But I heard that some drummer (lower caste in Zanskar) people convert into Muslim because people don't support in preparing ritual in their house during death," His Holiness said.
His Holiness urged the people of Zanskar that they should live as one community in peace and harmony. No one can force that you should be Buddhist, if your parents are Buddhist. Everyone has right to choose his or her religion.
"We always pray for all sentient beings, but we can't do anything to animal as they don't have human brain. If you whole heartedly pray for all sentient beings than it is to promote love and compassion in this world of 7 billion people," he said.
"The various philosophical views of different religions all constitute different approaches to supporting compassion", he said.
His Holiness urged all sects in Buddhism to study major sciences in Buddhism, and do away with the blind devotion towards one's lama. "It is very shameful that within our own Buddhism there happened to have sad incidents of racism and fight over different sect. If any sect have notion of racism than that monastery is better not to exist."
His Holiness conferred empowerment after reciting praise to the 17 great masters of Nalanda University.
-Report filed by Correspondent Tenzin Phende-