By Shyamal Sinha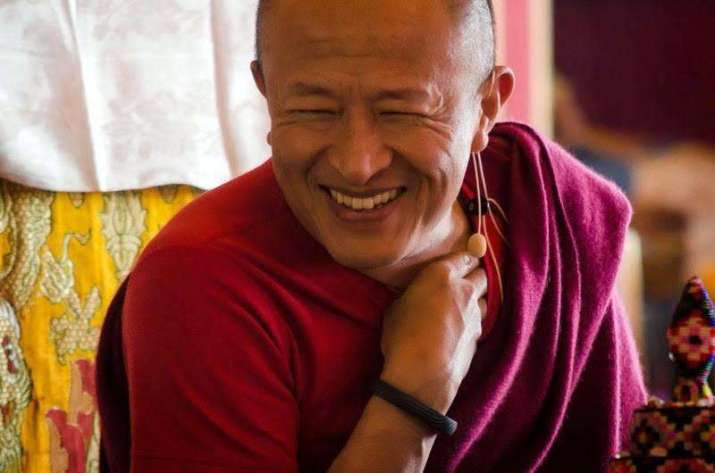 Dzongsar Jamyang Khyentse Rinpoche also known as Khyentse Norbu, is a Tibetan lama, filmmaker, and writer..
Khyentse Foundation, founded by the renowned Bhutanese lama, filmmaker, and writer Dzongsar Jamyang Khyentse Rinpoche, has announced two new initiatives aimed at promoting Buddhist education: Middle Way Education, an independent not-for-profit organization inspired by Rinpoche's vision for Buddhist education for children, and The Middle Way School in New York, which is planned as a pilot school offering an innovative contemporary education founded in Buddhist philosophy and practice.
Founded in 2001, Khyentse Foundation is a nonprofit organization established by Rinpoche with the aim of promoting the Buddha's teaching and supporting all traditions of Buddhist study and practice. The foundation's activities include major text preservation and translation projects, support for monastic colleges in Asia, a worldwide scholarship and awards program, development of Buddhist studies at major universities, training and development for Buddhist teachers, and Buddhist education for children.
A new global education network, Middle Way Education (MWE) is an ambitious project established with the vision of creating a new system of education based on Buddhist wisdom and compassion, and drawing on schools, resources, and education projects around the world. The project includes an online hub where Buddhist educators can communicate, share resources, lesson plans, and teaching materials, and learn from and support one another, regardless of their physical location.
"After many months of research, planning, networking, and design, we are really happy with how this site looks and functions," site manager Claire Zimmerman said of the new portal. "We are currently in the soft-launch phase, meaning that we have invited a few core contributors, such as the Rubin Museum, Panyaden International School, and the Zen Mountain Monastery, to upload resources. Now we need to beta test to make sure we have the best possible user experience." (KF Focus)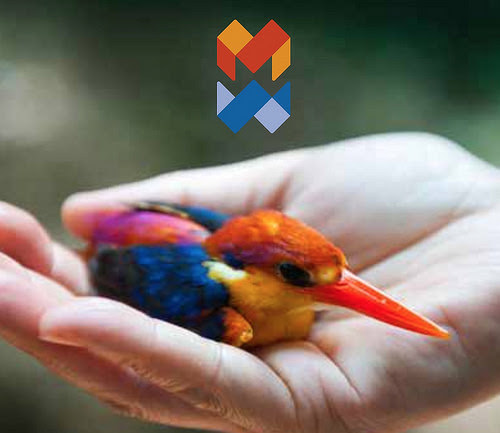 The second planned education project, The Middle Way School in the Hudson Valley in upstate New York, is schedule to open in September this year. The independently operated pilot school, which Khyentse Foundation describes as the result of years of research, will follow a curriculum guided by a framework that is "based on Buddhist teachings and informed by modern neuroscience" and "a laboratory for creating a truly Buddhist education for children." (KF Focus)
"The school's application to operate is currently being reviewed by the New York State Education Department," Khyentse Foundation said in its announcement. "If all the causes and conditions remain favorable, classes will begin in September for mixed-age kindergarten and grades 1 and 2. A series of open houses and parent nights will be held throughout the first few months of 2018. Prospective families are encouraged to visit the MWS website for details and dates." (KF Focus)
Dzongsar Khyentse Rinpoche has long championed education reform, viewing education as a fundamental platform for ensuring the survival of the teachings of the Buddha and for creating a better world for all beings, stating: "We are trying to prepare and train some of the next generation of human beings through Buddhist values and Buddha's teaching of love, compassion, and wisdom. We are also hoping that through training the next generation of Buddhists, the authentic Buddhadharma can continue to flourish and that knowledgeable practitioners of the Dharma will carry on the lineage through their love and support, and study and practice of the teachings. So we are developing a model of education." (KF Focus)
Born in Bhutan and now based in Himachal Pradesh, India, Dzongsar Khyentse Rinpoche gives teachings all over the world. He is the son of Thinley Norbu Rinpoche and was a close student of the Nyimngma master Dilgo Khyentse Rinpoche (1910–91). He is recognized as the third incarnation of Jamyang Khyentse Wangpo (1820–92), founder of the Khyentse lineage, and the immediate incarnation of Jamyang Khyentse Chökyi Lodrö (1893–1959). In addition to Khyentse Foundation, his projects include 84000, a non-profit global initiative to translate the words of the Buddha and make them available to all; Siddhartha's Intent, which organizes, distributes, and archives his teachings; Lotus Outreach, which directs a wide range of projects to help refugees; and more recently The Lhomon Society, which promotes sustainable development in Bhutan through education.