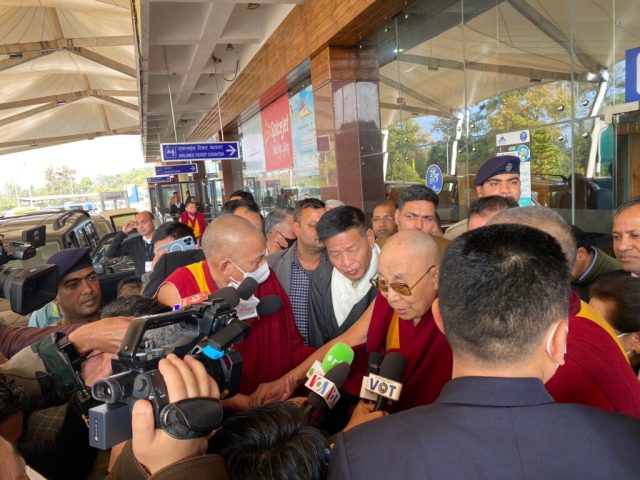 His Holiness the 14th Dalai Lama arrived at his official residence in Dharamshala on 23 January 2023 via Delhi after a month-long sojourn at Bodhgaya.
Following His Holiness the Dalai Lama's egress from the Kangra Airport at around 11 am earlier this morning, Sikyong Penpa Tsering and Deputy Speaker Dolma Tsering Teykhang of Central Tibetan Administration received His Holiness with reverence.
Devotees, Tibetans and non-Tibetans, young and old, renunciate and layperson, all lined with a ceremonial scarf and burning incense in their hands, welcomed His Holiness the Dalai Lama at different points of the road from the airport to Tsuglagkhang.