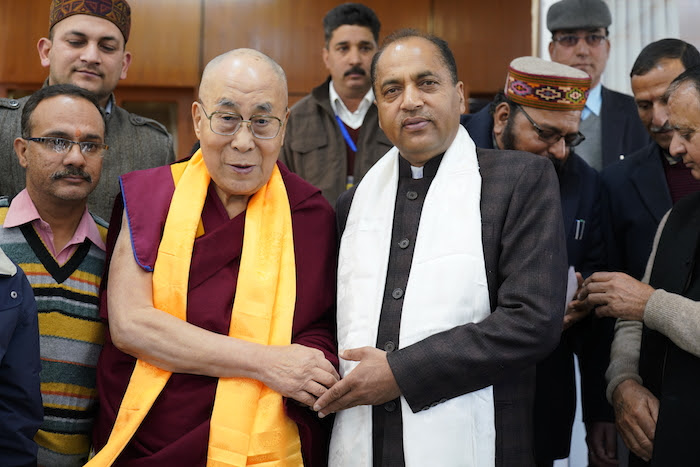 By Shyamal Sinha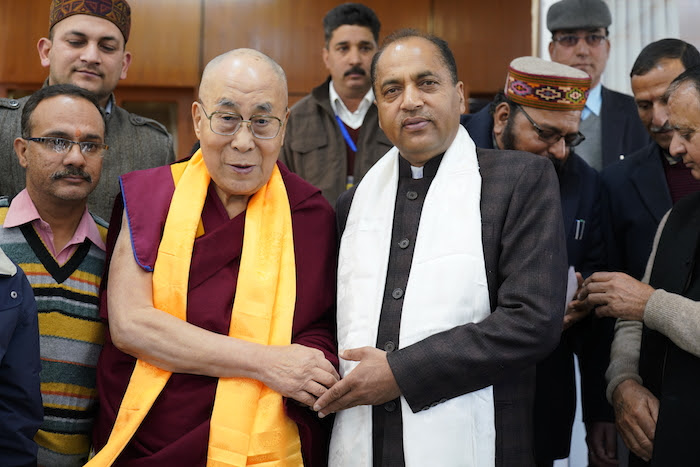 Chief Minister Shri Jai Ram Thakur called upon His Holiness the Dalai Lama at His Holiness' residence in Mcleodganj.
His Holiness the Dalai Lama received CM Thakur at his residence this morning along with Shri Mahender Singh Thakur, Irrigation and Public Health Minister, Shri Bikram Singh, Industries Minister and district officials.
The Office of the Chief Minister said that CM Thakur had met the Tibetan spiritual leader to seek his blessings.
At the meeting, His Holiness discussed how the ancient Indian tradition can contribute towards promoting emotional wellbeing in the world and that the country must take lead in promoting these ideas through education system.
"Hygiene of emotions is equally important for peace of mind. In today's world…people and particularly politicians need to study ancient knowledge of India for peace of mind…In flow of emotions one can't see the reality. With too much of desire and with too much of anger one can't have peace of mind," His Holiness told CM Thakur.
His Holiness presented him an emblem of the Dharma Chakra, one of the eight auspicous symbols of Buddhism.
Earlier this month, the Chief Minister had met with CTA President Dr Lobsang Sangay at the Circuit hall, Dharamshala and expressed his wish to call on His Holiness.