Shyamal Sinha
Tibetan Spiritual leader His Holiness the Dalai Lama with religious leaders of different faiths light a lamp at the global inter-faith symposium held at Harijan Sevak Sangh Gandhi Ashram on 25 September 2019. Photo/Tenzin Phende/CTA
His Holiness the Dalai Lama continues  his week-long Delhi visit by attending the global inter-faith symposium held at Harijan Sevak Sangh Gandhi Ashram .
Religious leaders of different faiths were gathered under one roof and devotees in huge numbers converged to seek blessings and wisdom from those proficient spiritual teachers.
All of them delivered a resounding message on peace, trust, mutual respect of different religions meanwhile also accepting the ones whose faith is weak.
The concept of peace ,harmony, and security were defined in a broad spectrum without restricting it as religious concept only. Peace as explained by them is not just about the end of violence but also an end to pollution and exploitation of earth's natural resources as well. It is the transformation from greed to need, a practice of living simply so others may simply live.
Swami Chidanand, spiritual head of Hindu Jain spoke on the importance of cleanliness and purity of mind. He asserted that the internal environment of an individual, the inner thoughts and feelings should be kept clean along with maintaining a clean surrounding.
"The effort to maintaining both external and internal cleanliness will bring health and peace of mind" said Swami.
Meanwhile, Tibetan spiritual leader His Holiness the Dalai Lama urged not to question the differences of different religious traditions as he justified that different religious philosophies are needed and relevant for people with different mental dispositions.
He also noted that all the major religious traditions have the same ability to promote love and kindness, therefore, advised genuine mutual respect for all religions as he implored it as necessary and pertinent in today's world.
He further asserted that different religious traditions can co-exist peacefully amidst the rising religious violence around the globe. His Holiness alleged that religious tolerance and harmony is achievable lllustrating India as the leading example of religious harmony for world.
"India through its ancient concept of ahimsa and karuna can teach other nations on oneness and universal brotherhood," said His Holiness.
Meanwhile, His Holiness called upon people to take the concerns of global warming and climate change more seriously and develop a sense of global responsibility to combat the possible danger of their impacts.
The global inter-faith symposium concluded with a reverberating message delivered by Swami Chidanad,
"No killing more healing. Worship your own and respect all".
Tomorrow, His Holiness the Dalai Lama will depart for his residence in Dharamshala.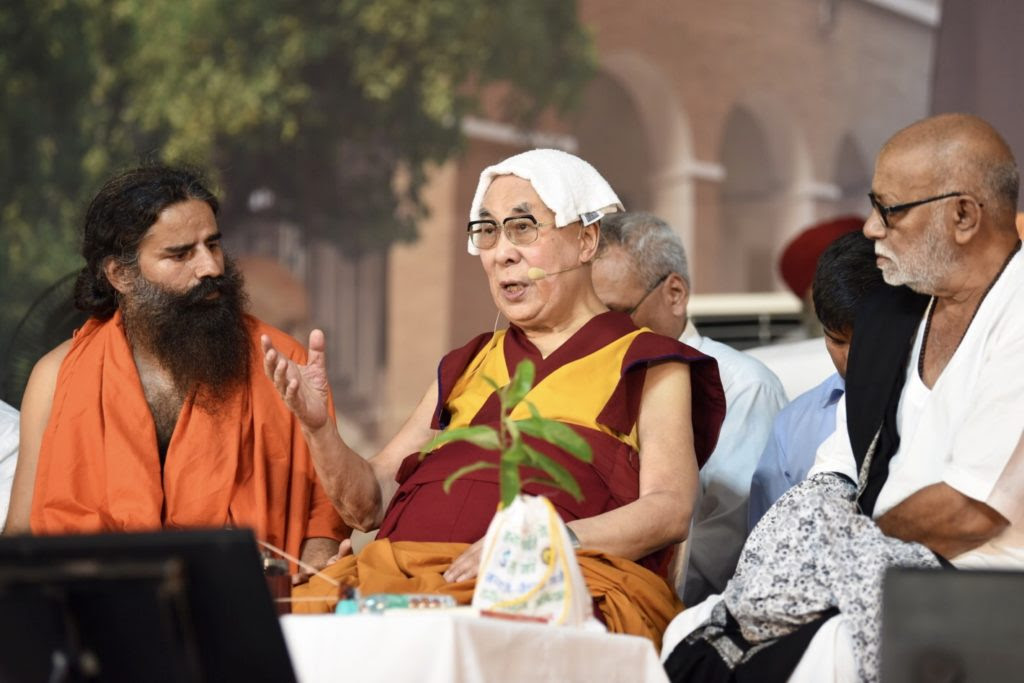 His Holiness the Dalai Lama delivering his address at the global inter-faith symposium held at Harijan Sevak Sangh Gandhi Ashram on 25 September 2019. Photo/Tenzin Phende/CTA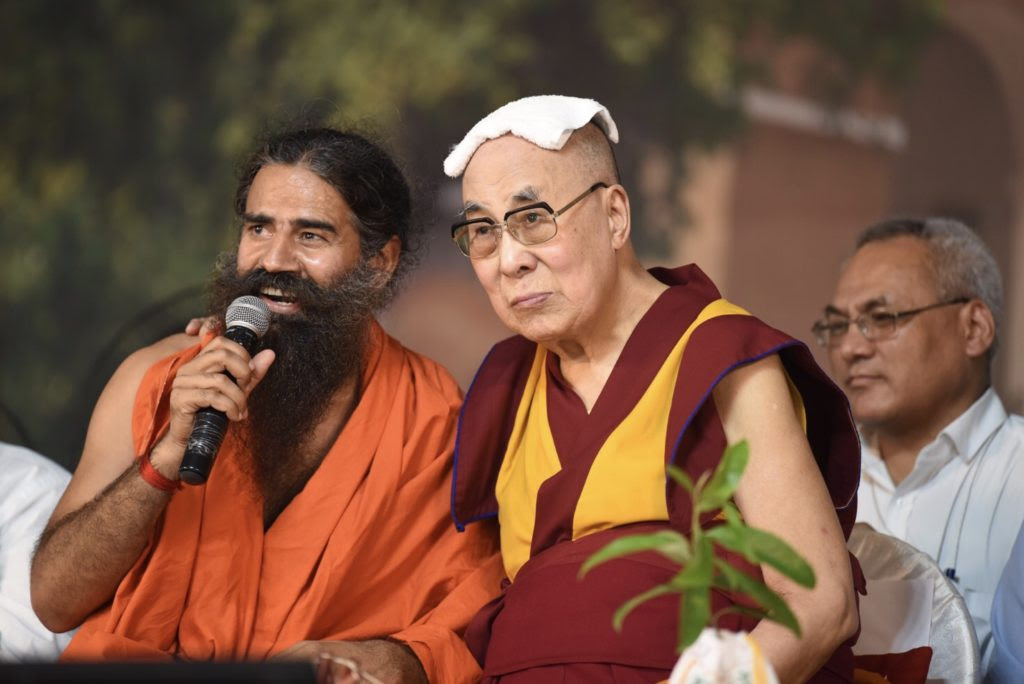 His Holiness the Dalai Lama with other religious leaders at  the global inter-faith symposium held at Harijan Sevak Sangh Gandhi Ashram on 25 September 2019. Photo/Tenzin Phende/CTA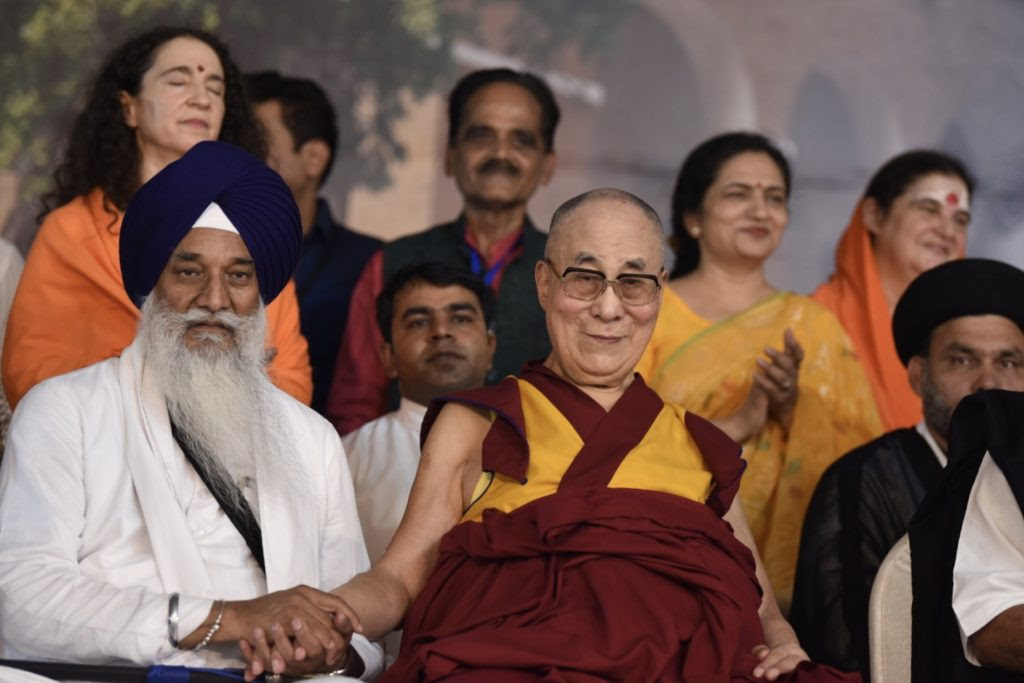 His Holiness the Dalai Lama with other religious leaders at  the global inter-faith symposium held at Harijan Sevak Sangh Gandhi Ashram on 25 September 2019. Photo/Tenzin Phende/CTA
His Holiness the Dalai Lama with other religious leaders at  the global inter-faith symposium held at Harijan Sevak Sangh Gandhi Ashram on 25 September 2019. Photo/Tenzin Phende/CTA
His Holiness the Dalai Lama with other religious leaders at  the global inter-faith symposium held at Harijan Sevak Sangh Gandhi Ashram on 25 September 2019. Photo/Tenzin Phende/CTA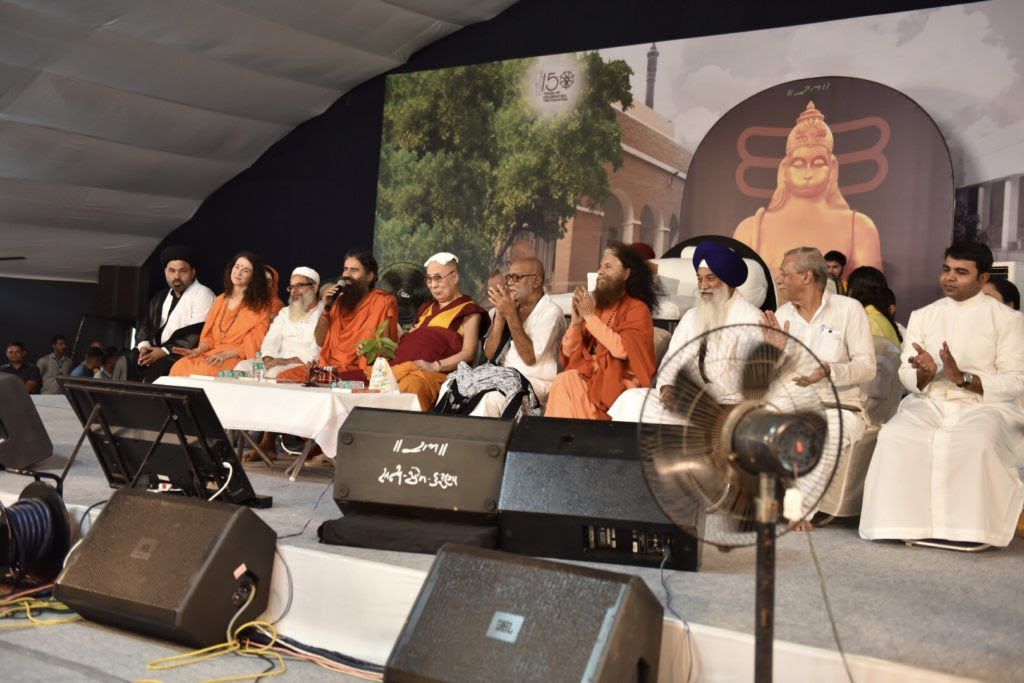 His Holiness the Dalai Lama with other religious leaders at the global inter-faith symposium held at Harijan Sevak Sangh Gandhi Ashram on 25 September 2019. Photo/Tenzin Phende/CTA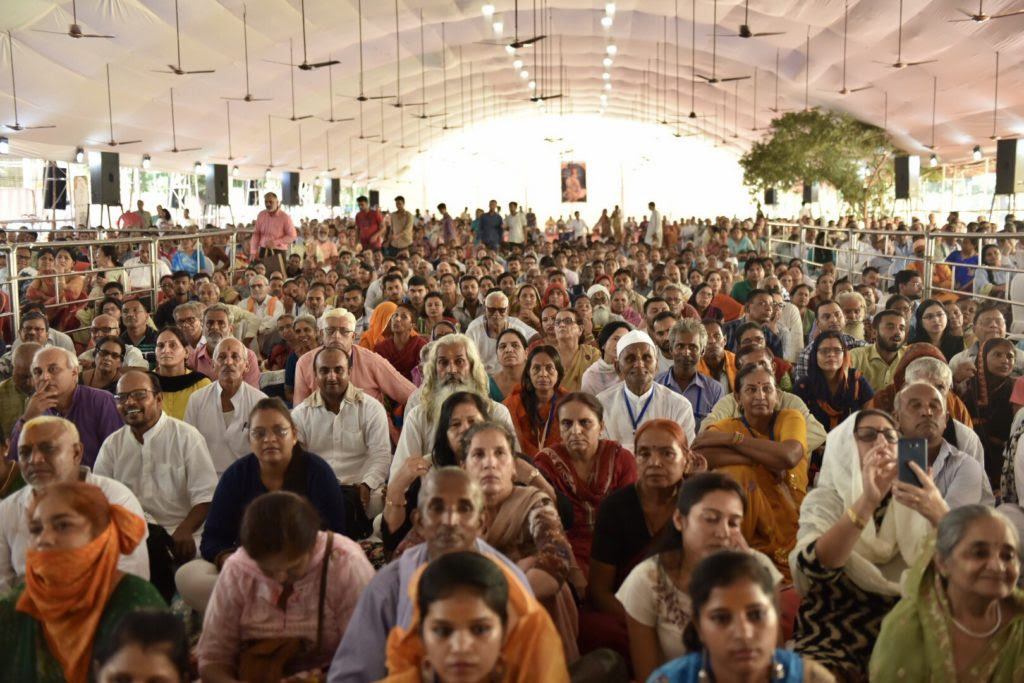 Devotees in huge numbers gathered to seek blessings and wisdom from the proficient spiritual teachers at the global inter-faith symposium held at Harijan Sevak Sangh Gandhi Ashram on 25 September 2019. Photo/Tenzin Phende/CTA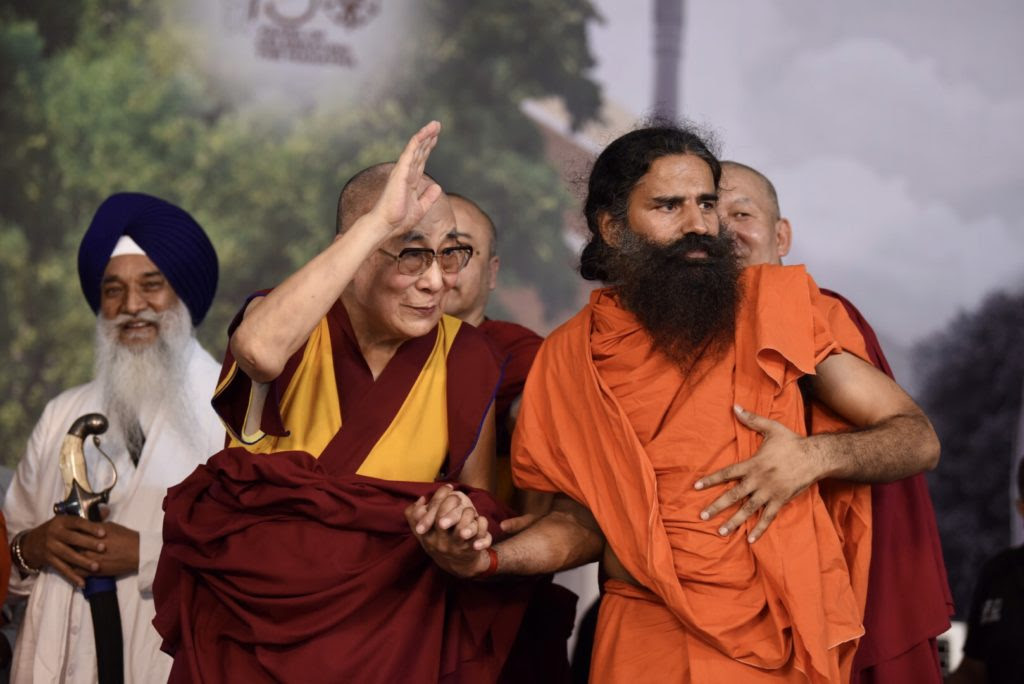 His Holiness the Dalai Lama greeting the huge audience gathered at the global inter-faith symposium held at Harijan Sevak Sangh Gandhi Ashram on 25 September 2019. Photo/Tenzin Phende/CTA