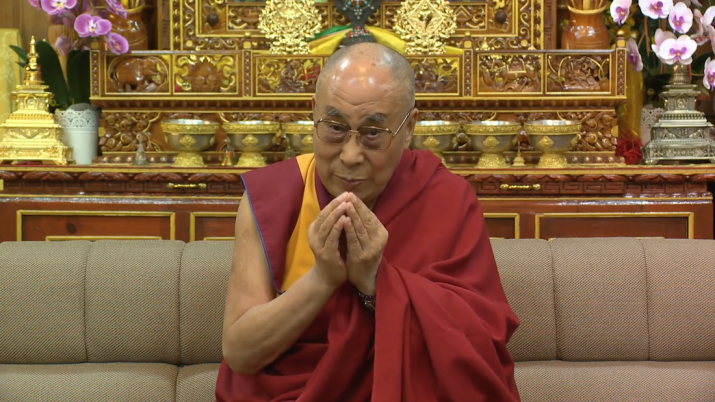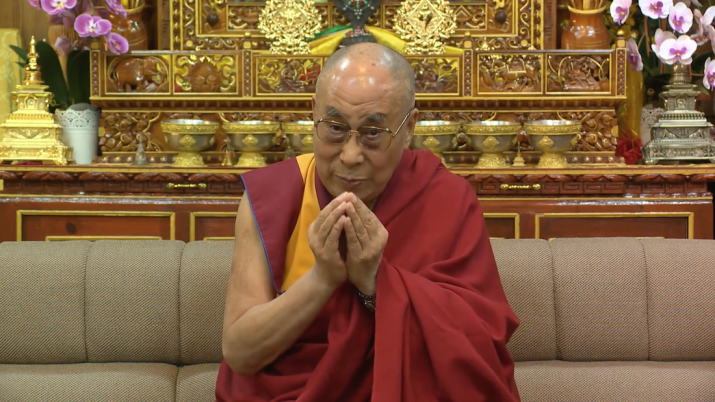 The Dalai Lama was one of 270 senior signatories representing the world's religions to The Interfaith Climate Change Statement, presenting a united voice calling on world governments to take decisive action on climate change. The statement was formally submitted to Mogens Lykketoft, president of the United Nations General Assembly, in New York on Monday.
Senior representatives of Buddhist, Christian, Hindu, Jewish, Muslim, Sikh, and other religious communities around the world, including Archbishop Desmond Tutu and Pakistani grand imam Maulana Khabir Azad, signed the statement, urging world leaders to ratify the Paris Agreement under the United Nations Framework Convention on Climate Change (UNFCCC) to reduce greenhouse gas emissions to mitigate global climate warming.
The Paris Agreement was negotiated by representatives of 196 countries at the 21st Conference of the Parties of the UNFCCC (COP21) and adopted by consensus on 12 December 2015. While nations have agreed on the language of the accord, 55 parties to the UNFCCC representing at least 55 per cent of total greenhouse gas emissions must ratify the agreement for it to enter into effect in 2020. The agreement opens for signatures on 22 April (Earth Day). The UN has said it expects more than 150 states to sign, fueling hope that the historic treaty could be ratified as early as next year.
Monday's interfaith statement advocates a swift reduction of heat-trapping greenhouse gas emissions, a global transition to 100 per cent renewable energy by 2050, and financing to help developing nations adapt to the repercussions of climate change, such as droughts, storms, and rising sea levels.
"The planet has already passed safe levels of greenhouse gases in the atmosphere. Unless these levels are rapidly reduced, we risk creating irreversible impacts putting hundreds of millions of lives, of all species, at severe risk. The challenges ahead require honesty and courage and we all must take action to reduce emissions," the statement's opening paragraphs reads. "Humanity is at a crucial turning point. We as faith communities recognize that we must begin a transition away from polluting fossil fuels and towards clean renewable energy sources. It is clear that for many people significant lifestyle changes will have to be made. We must strive for alternatives to the culture of consumerism that is so destructive to ourselves and to our planet." (INTERFAITH CLIMATE CHANGE STATEMENT TO WORLD LEADERS)
Among the 39 signatories from the international Buddhist community are Ajahn Brahm, abbot of Bodhinyana Buddhist Monastery; Pema Chodron, of Gampo Abbey in Nova Scotia; Khandro Rinpoche, teacher in both the Kagyu and Nyingma traditions of Tibetan Buddhism; Dharma Master Cheng Yen, founder of the Buddhist Tzu Chi Foundation; Ajarn Sulak Sivaraksa, founder chair of the International Network of Engaged Buddhists and the Santi Pracha Dhamma Institute; Ven. Bhikkhu Bodhi, founder of Buddhist Global Relief; and Joseph Goldstein, founder of the Insight Meditation Society.
The Interfaith Climate Change Statement echoes a similar petition, The Buddhist Climate Change Statement to World Leaders, issued late last year and endorsed by 15 of the world's most senior Buddhist leaders, including His Holiness the Dalai Lama, Plum Village founder Thich Nhat Hanh, and His Holiness the 17th Karmapa, and presented to French president François Hollande at COP21.