By Shyamal Sinha
Qingdao is a city in eastern Shandong Province on the east coast of China. It is the largest city in its province.
Qingdao is a major seaport, naval base, and industrial centre. The world's longest sea bridge,
An art gallery in the eastern coastal Chinese city of Qingdao is exhibiting three 3D-printed reproductions of ancient Buddhist sculptures of Amitabha Buddha, Avalokiteshvara, and Mahasthamaprapta, from the Yungang Grottoes, a 1,500-year-old UNESCO World Heritage site.
The exhibition, which opened to the public on 16 December, offers a close-up encounter with the life-sized reproductions. The statue of Amitabha Buddha stands 10 meters high, and is flanked by the two smaller statues, each standing six meters tall.
"It's amazing to see the Buddha figures of Yungang," said exhibition visitor Cai Meijiao. "I plan to visit the grottoes next year." (CCTV.com)
The original carvings stand in the Yungang Grottoes, a series of ancient Chinese Buddhist temple caves near the city of Datong in the northern province of Shanxi. The grottoes, described by UNESCO as a "masterpiece of early Chinese Buddhist cave art," are one of three famous ancient Buddhist sculptural sites in China, along with the Longmen Grottoes and the Mogao Caves.
"It's hard to believe that they are reproduced," said Zhang Zhuo, head of the Yungang Grottoes Research Institute. "They look so real." (3Dprint.com)
The 3D-printed replicas were scanned by a collaboration of conservers from the Yungang Grottoes Research Institute, Qingdao Publishing Group, and Zhejiang University. It is the first time that 3D printing has been used to duplicate historical artifacts on such a large scale.
The project was divided into two phases, beginning with planning, data acquisition, and processing, before moving on to structure design, large-scale 3D printing, construction and assembly of the replicas, sandblasting, and light source design and installation.
"We used 20 sets of large-scale 3D printers in synchronous production. [The process] lasted a year, and we produced a total of 842 pieces," said Diao Changyu, associate professor at Zhejiang University Cultural Heritage Research Institute. "Because of the large volume, [and the fact that] every part has to be reinforced, this is a test of technology processes. [In total] 10 tons of support structure was used." (3ders.org)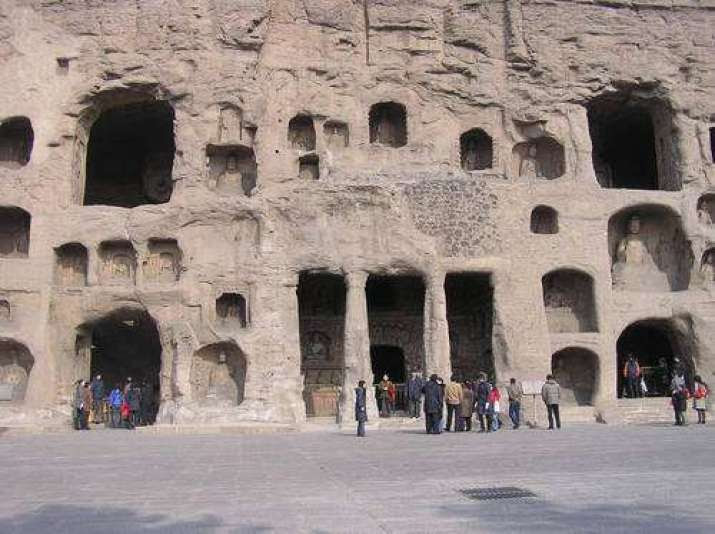 On-site assembly and construction took three months to complete. "This is the first large-scale relic project to use 3D printing in the world, marking a breakthrough in material strength, block assembly, and engineering installation of large-scale stone artifacts in China,'' Changyu added. (3ders.org)
The conservers also scanned more than 10,000 photographs and 842 models made using local sandstone materials to complete the project. "It took 20 printers and one year to print," said Changyu. "The color was first painted automatically by machines, then artists from Yungang added detail." (GB Times)
With a history of more than 1,500 years, the Yungang Grottoes contain 252 caves and niches, and over 50,000 statues. The grottoes were excavated in the southern face of a sandstone cliff almost 800 meters long and 10 to 18 meters high. The Yungang Grottoes were listed as a UNESCO World Cultural Heritage site in 2001.
The team is currently using the 3D-printing technology to replicate caves 12 and 18 of the Yungang Grottoes, Zhuo said. "We hope that in the future, all Buddhist statues in Yungang Grottoes can be displayed all over the world." (GB Times)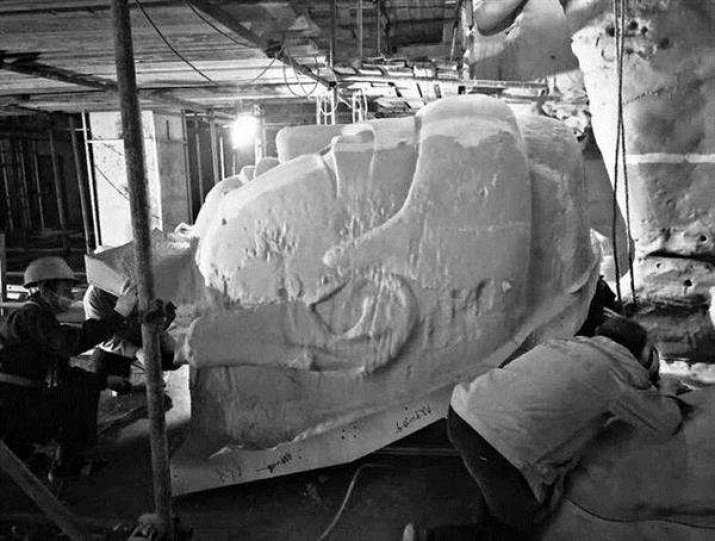 An important region in Eastern China, Shandong Province has seen substantial change in its economic landscape in recent years. Much of this development has been concentrated in Qingdao. Qingdao has seen rapid development. With an annual growth rate of 18.9 percent in 2006, the city's GDP reached 42.3 billion, ranking first in Shandong Province and tenth out of China's top 20 cities.