The annual Maha Guru Bumtsok prayer ceremony organised by the Department of Religion and Culture, CTA, with assistance and support from Namgyal Monastery, commenced yesterday on 19 July 2022 at Tsuglakhang in Mcleod Ganj.
The annual 'Maha Guru' prayer offering is a Tibetan Buddhist ritual held every year in the fifth month of the Tibetan lunar calendar. The prayer service involves several days of prayers and distribution of food and edibles on a large scale to devotees. Local Tibetan and non-Tibetan devotees attend this ritual offering.
The inaugural of five-day prayer for the good health and long life of His Holiness the Dalai Lama was attended by Pro-tem Chief Justice Commissioner Karma Dadul, Sikyong Penpa Tsering, Deputy Speaker Dolma Tsering Teykhang, Education kalon Tharlam Dolma Changra, Department of Information and International Relations kalon Norzin Dolma, Public Service Commissioner Wangdu Tsering Pesur, and Auditor General Pema Dadul Arya.
The Maha Guru Bumtsok prayer ceremony, also aimed for the long life of reverent high lamas of Tibetan Buddhism and fulfilment of their commitments, was funded by the Department of Religion and Culture, while Namgyal Monastery assists in the preparation of religious offerings and provision of meals throughout the prayer ceremony.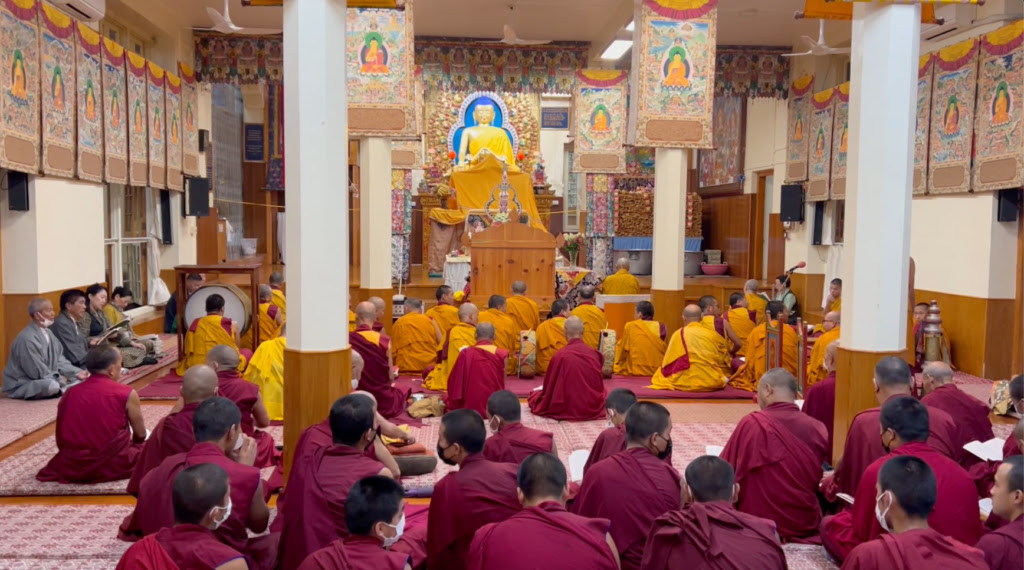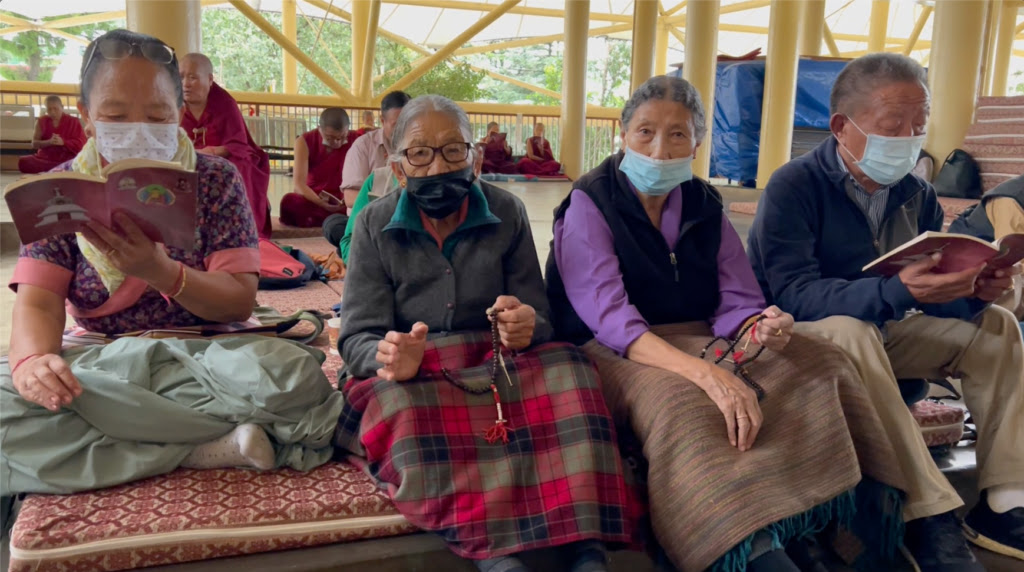 Thus this Mahaguru Bumtsok event was not only a collective religious prayer but also a symbol of Tibetan unity.